Nothing beats free food in my opinion, and there's a new daily prize draw that anyone can play – completely free of charge – where the prizes are edible. Win A Dinner has just launched, giving you the chance to win food prizes every day in its totally free lottery. It works exactly the same as other...

There are often deals at Domino's offering 2for1 or up to 50% off a minimum spend on pizzas, but these usually involve buying food for several people (and only on specific days). If you just want a single pizza, any day, you have to be a bit more creative. That's how we stumbled upon this trick to...
Recent Blogs
18 January 2022

17 January 2022

1 January 2022

21 December 2021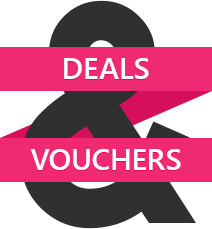 Visit our Deals & Vouchers section to ensure you don't miss out on the best deals.
Read more
»