Selling gold for max cash
The top scrap gold buyers & how to max the price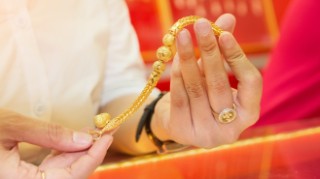 TV ads yell "sell gold for cash!", yet many receive a fraction of the promised sums. This MSE undercover investigation finds the best places to sell your gold for the maximum cash.
This step-by-step guide takes you through the top postal selling gold sites, what to sell (even old tooth crowns), specialist gold hubs, what to watch out for and more.
We've made every effort to ensure this guide's accuracy, yet it doesn't constitute legal advice tailored to your circumstances. If you act on it, you do so at your own risk.
Top tips for selling gold, including...
Get Our Free Money Tips Email!
For all the latest deals, guides and loopholes - join the 12m who get it. Don't miss out
Why selling gold pays
In times of crisis, gold is often seen as a safe investment. Thus the gold price rocketed during the recession, encouraging American 'cash for gold' companies to flood in from across the pond to entice us to flog old jewellery and make £100s.
While the price is no longer at the highs it reached during the downturn, even scrap gold can still be worth a mint when melted down and turned into bullion.
Remember, as with other commodities, gold prices fluctuate. If you cash in now, you may lose out or gain more later, but no-one knows for sure. See the current gold price.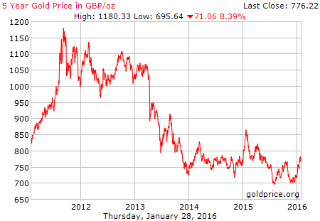 How gold selling works
Gold-buying companies' business models are simple: they buy gold, melt it down and flog it on for more. This means you can get cold hard cash for broken and unloved bling. Yet it's a Wild West out there, so, make sure you get quotes from several reputable places including:
Jewellers. Pop into a few jewellers to get a rough idea of what price you should expect. Competition's hot in certain areas - such as central London and Birmingham - which means top prices. See more on selling gold to jewellers.

The top postal gold websites. If you go down this route, you'll first be given a quote online, then you'll need to post in the gold for verification and only then will you be given an offer. Many gold sites are unreliable or poor players, but we've picked some shining examples. See top postal 'cash for gold' sites.
Always remember - never just send off your gold to any old TV gold site - some hucksters offer far less than your jewellery's worth.
How much can you get?
Payouts shift each day, according to the price of gold. A little inspiration from forumites' successes using this guide may help. Please add yours to the Gold Selling forum discussion.
I raided the loft and dug out some old gold jewellery that had been up there since the early '90s. Hatton Garden Metals promised £890, which seemed a lot. It then delivered £870. The weight was slightly out, as I only had kitchen scales to weigh it on. A couple of items weren't gold, which I suspected anyway.
- PParka
I sent some old chains, earrings and rings – mostly 9ct, mostly broken. HattonGardenMetals.com offered £970 - almost double my previous £520 quote from a high street gold shop.
- Happypig
I sold three packs of gold to Lois Gold – mostly broken bits and a few bowling medals. All three transactions were conducted with great speed. My bits and pieces totalled about £1,000 altogether.
- JayJay14
18ct wedding ring (3g)
£55
9ct gold ring (2g)
£18
Pair of 9ct stud earrings (1.5g)
£14
14ct old gold tooth crown (3.8g)
£54
9ct earring butterfly back (0.45g)
£4
Weights based on average gram measurment for item. Prices change daily - last updated Jan 2016
Get Our Free Money Tips Email!
For all the latest deals, guides and loopholes - join the 12m who get it. Don't miss out
Selling gold: The DOs and DON'Ts
While it's possible to earn £100s, there are gold-plated traps to watch out for. Read these dos and don'ts carefully before parting with your precious bling.
The majority of this guide is about selling old gold for scrap. Most gold-buying firms buy up gold so they can melt it down. So this is for old and broken gold, not priceless top carat gear.

The gold-buying industry is unregulated, and some big-name players rarely to live up to their promises.

Back in 2011, the OFT took action against a number of companies that offer cash for gold. Two firms voluntarily shut down, while three others pledged to radically alter their business model. See the OFT takes action against gold-buying firms MSE news story.

To test how much cash you can truly get for your gold, in January 2013 we sent gold off to 10 websites. See our gold investigation below.

Have a rummage through the house for abandoned bling. Empty old jewellery boxes, hunt under the sofa and rifle through drawers.

Dig out old broken chains, scratched rings, snapped brooches or dodgy bling from dodgy exes. Old gold tooth crowns typically go for £40, depending on your gnasher's size and its carat.

This is brilliant for odd earrings or cufflinks. For example, earring butterfly backs are commonly worth £4. Though for smaller amounts, sell to a jewellers, so postage doesn't dwarf the gain.

The stone may be worth more than the gold – but usually it's only the gold they'll pay for, and they rarely return stones.

So if a ring has a rock, never, ever just send it off to a postal gold site, unless you're sure it's tiny chips of faux diamond. Ask a jeweller instead.

Don't allow unscrupulous companies to talk a load of bull-ion. First, find out the carat, which indicates purity, then weight. The easiest way is to ask a local jeweller or pawnbroker to do it for you (and ask for a price while there). Go to a few to corroborate the info. Alternatively, try assessing the hallmark yourself.

To value gold, you need to know two things: the carat and the weight. For a thorough evaluation, you need to be in the business, but it is possible to have a crack at it and find a guide price.

Step 1. Weigh it

To weigh your gold, you need to be in possession of some minutely-accurate electronic weighing scales, as used by jewellers. Kitchen scales are an option if they measure by the 1/100th of a gram, but these are generally less accurate.

A great tip if you don't have scales is to use the franking scales at work. Professional pocket scales can cost under £10, so if you've a vast pile of bling and understand hallmarks, this is another option.

Step 2. Find out the carat

The first thing to note is that very little jewellery is pure, 24-carat gold. Pure gold is too soft for everyday use, so it's alloyed with other metals. The majority of British jewellery is nine-carat, which is only 37.5% pure gold.

Check your hallmarks

In Britain there are standard marks indicating that a piece is made from gold, proving its purity. The system's complicated, and even the most learned gold experts carry a hallmark identification book.

But here's how to roughly estimate the price. For very detailed hallmarking how-to, including other metals, read the Assay Office's hallmarking guide. If you're serious about getting to grips with gold, a copy of Jackson's Silver and Gold Marks of England, Scotland and Ireland will identify other marks.

The maker/sponsor's mark

Gold items will have additional initials before the hallmark, representing the maker. Depending on the maker's importance, these marks can often add value.

The carat/fineness mark

This mark shows the gold's purity. As an example, a 9-carat piece contains 37.5% gold, so it's usual to find the numerals 375 stamped on the item; 18-carat gold is 75% gold, hence the 750 mark.

The metal

This optional mark shows the metal. The crown pictured means gold.

The Assay Office

British gold should carry the stamp of the assay office that hallmarked it. There are four marks; one for each of the offices (pictured right).

Of course, there's no need for international gold to carry these marks.

The date mark

While this is optional, it's still included on many hallmarks. Since it bears no obvious relationship to the date signified (the K pictured means 2009) and varies by assay office, you'd be best off confirming with a jeweller.

So, put them all together, and the standard mark for 18ct gold hallmarked in London is:

What if it doesn't have a hallmark?

One of the biggest issues is that hallmarks differ the world over. If your jewellery's from overseas, chances are it will have a different hallmark, so it can be difficult to verify.

Plus under UK law, gold weighing less than one gram, such as earring butterflies, doesn't need to have a stamp.

Just because it has no hallmark, it doesn't mean it's not valuable. In this case, get a valuation from a jeweller, who will have special equipment to check gold content.

If you post it to a gold site with no idea of its value, the company could say what it likes about the gold - it may tell you it is a lower carat than it really is.

The value's often in the craftmanship. An £18,000 Cartier bracelet is certain to fetch more whole than melted.

If you've some Wag-style jewels, take them to a jeweller for a valuation or search on eBay to see how much they go for (see the eBay Selling Tricks guide for more).

If you have gold coins or medals stashed away, such as a Krugerrand, these are likely to be worth way more than their scrap value.

The best place to flog 'em to is a bullion dealer. Find one through the London Bullion Market Association or British Numismatic Trade Association (BNTA). Then call them up, check if they buy from private investors and ask for a quote.

As always, it pays to try several dealers, as offers will vary. One of the top paying postal gold sites, Hatton Garden Metals, also buys gold bars and coins whole, so get a quote from it too.

As an aside, under the 1971 Coinage Act it's illegal to melt down sovereign and Britannia coins, as these are legal tender in the UK. Not that you'd want to, as they're worth more intact.

If posting to a gold site, always send via Special Delivery. which automatically covers you for up to £500 (or more for an additional fee). Take photos and keep records of carat and weight before sending, in case of loss or problems.

Much vintage costume jewellery is usually silver-cast or lesser metals. You're likely to grab more selling secondhand via eBay or elsewhere.

Again, go to a jeweller to get a valuation. Certain costume jewellery brands fetch tidy sums on eBay. Brands to look out for include Vivienne Westwood, Butler & Wilson and Les Nereides (read the eBay Selling Tricks guide for more).

Some companies organise "gold parties", which often mean making financial decisions while plied with drink. which is never the best plan. Plus finding out what's paid per gram isn't easy - not a good sign.

Horror stories in this unregulated industry include people receiving cheques for far less than originally quoted and then being refused their gold back.

So if you're sending to a site that's not listed in our picks, don't assume you'll get anything like the amount promised.

eBay isn't just for posh jewellery. There's a brisk trade in scrap gold on there too, as many postal gold traders buy up gold from eBay. Just search for "scrap gold" to see examples.

The closing prices aren't bad and are similar to the best postal gold sites or jewellers. Yet the big downside is you have to pay a listing fee of about 10% on your item as a closing fee as well as Paypal fees on top.

If you have a low feedback score, you might not get its full value, as people will be suspicious. Buy a few small items you need anyway first to build your score.

But if you do want to sell it that way, here are some top tips. You'll need a decent feedback score. For a full guide to making £100s on eBay, read eBay Selling Secrets.

Check for completed items

To quickly estimate what you'll get for your scrap, simply go to eBay and do a 'completed items' search.

Just type in what you've got, eg, '11.9 grams 9 carat'. Then click 'completed items' on the left-hand bar. It'll come up with a list of prices similar auctions have already fetched. Now compare with the price you can get at top gold site Hatton Garden Metals*.

List the weight

Most eBay sellers photograph their loot on electronic scales, so buyers can be sure of its weight.

Ensure it's got a hallmark

To sell on eBay, you must have a very clear idea of the jewellery's weight and carat. It's illegal to advertise it using the word 'gold' unless it has a hallmark. If it doesn't, you will have to list it as 'gold-coloured metal'.

Flog the family silver and you'll get a fraction of gold's price. Top gold site pick Hatton Garden Metals does take silver, but your Special Delivery postage costs can wipe out the gain. If you're already paying postage to send gold to a buyer, adding a few silver bits can be worth it.

Some traders do make cash by doing the car boot sale rounds, buying piles of silver plates and cutlery and flogging them on. Certainly, if you have some silver, then take it to jewellers and haggle for the best price.
MSE undercover investigation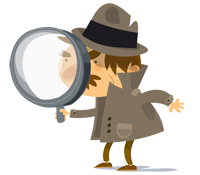 Fancy using the office credit card to buy jewellery? That's the challenge MSE Jenny was set. She bought 10 identical gold bracelets from Amazon, all 9ct gold and weighing 4.3 grams.
To test how much you could get for selling gold, she went undercover to see where she could get the best price.
She posed as a gold seller on postal gold sites and pawnbrokers, as well as jewellers in London's famous Hatton Garden jewellery district. Prices ranged from £8 to £52.
Investigation last carried out Jan 2013.
My first stop was national chain H&T Pawnbrokers in Hammersmith, west London, where I posed as a 'know-nothing'. The man plonked my gold on the scales, declared it 4.3 grams of 9ct and offered £33 for my bracelet. Next was The Money Shop, which offered £38.70.

Most pawn shops buy gold permanently, not just for pawning, but have fat profit margins. I knew I could do better – pawnbrokers aren't known as consumers' best friends.

I headed to Hatton Garden, London's hyper-competitive jewellery quarter. The first offer, at a backstreet shop piled high with thousands of gold trinkets, was £45 – not too bad. But I pressed on to two on the main drag and they both offered £50.

When I did the same experiment a few years ago, I pushed the price up by haggling. Oddly, this time shops gave me their best price straightaway – perhaps because they know sellers will just do the rounds of other shops before flogging.

The pros here are your gold's with you at all times, and there are no postage costs. So if you live near London or Birmingham's specialist gold quarters (or can get a local jeweller to match a postal gold site's price), consider doing it in person.

Finally, on to the postal gold buyers. When I first started researching these sites a few years ago, I expected them to be dodgier than Tony Soprano's waste management business. But we've found some gems.

The best offer for my bracelet was £52.28 or, taking postage costs into account, £46.38. But some priced it at a shockingly low £8. I used a different name when sending my gold.
Payments differed from quotes
Some gold firms offered far less than they originally promised. British Gold Refinery's on-site calculator showed £53.96 for 4.3 grams of 9ct on the day the gold was sent.
Yet when it called to give her its "evaluation", it said: "We did find this bracelet to have a basic hallmark. We found this to weigh four grams, and we have to take a deduction for the non precious metal in the clasp. We can offer you £20." After she emailed asking for her gold back, it boosted its offer to £30.
Postgoldforcash.com was careful to tell us it couldn't give a valuation over the phone, but said it was "currently paying £10.10 per gram of nine carat". This suggested we'd get £43.43 for a 4.3 gram 9ct gold bracelet. Yet once the bracelet was sent, it paid just £8.
Others, such as Postalgold.com, don't give any quotes at all before you send off your gold, either by phone or web. It's not surprising it didn't want to commit to a value, as it paid £8.39.
The top sites
Happily, Jenny finally struck, er, gold with Gerrards, Hatton Garden Metals and Lois Jewellery, which all paid about £50, or £45 taking into account special delivery costs. Payments were similar to the amount quoted too.
Tesco Gold Exchange scored fairly well, paying £44.91. Even though this was slightly less than some other sites, it sent a free prepaid Special Delivery envelope, which saved £5.90. This means no matter how light the gold, you'll profit - earring butterfly anyone? Before posting any gold, read our top gold site picks for a full how-to and users' feedback.
How much did we spend on gold?
We know some people will be intrigued by this. We spent £1,000 to buy 10 new gold bracelets on Amazon. While the bracelets cost £100 each, the most we got for one was £52.
The difficulty was finding 10 identical bracelets – we could have spent less if we bought scrap from eBay. But that's the cost of good journalism.
We asked the gold sites that paid the least or less than promised for their comments. (We also asked Cash4MyGold and PostalGold to comment, but have not heard at date of publication.)

Postgoldforcash.com

Kerry Patton, head of marketing for Postgoldforcash.com, said: "We have a number of different brands and routes to market, and we pay different prices to recover our extensive advertising costs.

"If a customer calls in to request the price we are paying, they are asked to write the date they were quoted the price, and the name of the agent they spoke to at the top of the form in order to guarantee that rate.

"The paperwork that your mystery shopper sent it did not have this, nor did they mention on the telephone that they had previously been quoted a higher rate. If they had done so, we would of course have honoured the £10.10 per gram they were quoted.

MSE Jenny's response: "The agent didn't mention that I had to write down the quoted price or their name at the top of the form to get that rate."

British Gold Refinery

British Gold Refinery said: "The purpose of our gold calculator is an indication of the live spot price of gold. This is clarified via the text under the gold calculator on our homepage.

"The T&Cs further explain this point, and the subsequent point, regarding deduction of the total gross weight of the items for parts, which are either stone or non-precious metals.

"In your test items, the weight and quality of the items was reasonably low, but we were still willing to increase the valuation in pursuit of the customer's satisfaction. But all our customers can rest assured, that regardless of the offer made, they can always decide to have all items returned to them for free."
SITE

AMOUNT QUOTED/
SUGGESTED
AMOUNT
RECEIVED
POSTAGE
COST


TOTAL

PROFIT
Best Hatton Garden jeweller price
£50
N/A
N/A
£50
Gerrards
£52.37
£52.28
£5.90
£46.38
Lois Jewellery
£52.03
£52.03
£5.90
£46.13
Hatton Garden Metals
£51.32
£51.21
£5.90
£45.31
ScrapgoldUK (1)
£51.43
£51.17
£5.90
£45.27
Tesco Gold (now closed)
£41.71
£44.91
Free
£44.91
Buying Gold (Chards)
£45.58
£46.00
£5.90
£40.10
Best pawnbroker price (2)
£38.70
N/A
N/A
£38.70
Cash4MyGold
£51.17 (3)
£35
Free
N/A
British Gold Refinery
£53.96 (4)
£20 (5)
Free
£20
Postal Gold
Doesn't give quotes
£8.39
Free
£8.39
Postgoldforcash.com
£43.43 (6)
£8
Free
£8
Figures from an investigation in Jan 2013
We sent 4.3 grams of 9ct by insured Special Delivery in January 2013. Prices change daily.

Scrap Gold UK sent us a cheque with the wrong year on it, so we could not cash it. When we complained, it quickly paid the correct amount into our bank account. As we already had three sites paying slightly more, we did not include it in our top picks. Even though Tesco Gold Exchange paid slightly less, it has the advantage of free postage.

We checked two pawnbrokers. This price was from The Money Shop in west London.

Cash4MyGold told us it couldn't give a valuation. But it said it was paying £11.90 per gram of nine carat, which suggested we could expect about £51.17.

This is the quote we got from the calculator on British Gold Refinery's website. A small disclaimer below read: "The calculator provides a guide spot price of gold", which is jargon for the metal's price on financial markets. In its T&Cs, it says: "The Gold Calculator tool is intended as a guide only and any prices it displays does not constitute a binding offer from us.

British Gold Refinery later upped this offer to £30, but only after we emailed requesting that it returned our gold.

PostGoldforcash.com told us it couldn't give a valuation over the phone. But it said it was "currently paying £10.10 per gram of 9ct", which suggested we could expect about £43.43.
The top postal gold websites
To find the top bling-buying sites, as well doing our own investigation, we analysed hundreds of pages of feedback from this site's forum.

We've focused on nationwide buyers. Always check local jewellers first, especially for unhallmarked gold. Found a top gold site we're missing? Add it to the Gold Selling discussion.

Please note we last carried out a full gold investigation in Jan 2013, though we continue to monitor forum feedback to ensure people are still happy with our top picks.
Step 1. Get a valuation

Pop into a couple of jewellers to get a price, noting down the carat and weight. Then use the calculator on Hatton Garden Metals*. The price depends on the day the company receives it, as gold's value fluctuates daily. But the price shouldn't be too different, unless the market goes bonkers.

Fill out the form (if there is one) and print the results to include in your parcel. You sometimes need to pick whether you want to be paid by cheque or directly into your bank account.

Step 2. Make an inventory

Before you post your gold, photograph it and note down the carat and weight. This is for two reasons: you'll have proof if anything goes wrong at the buyers' end and it will help your claim if the package gets lost in the post.

Step 3. Post your gold

Package up your gold in a padded envelope and double-check the address, enclosing any relevant forms or emails.

You MUST use Royal Mail Special Delivery. Keep the receipt to have any hope of claiming compensation if gold goes astray.

Bear in mind that posting valuables is risky. While it's rare that Special Delivery items get lost, you're not guaranteed to get compensation if you've no proof of the gold's value.

If the parcel goes missing in the post, you'll need to fill in a Royal Mail compensation form online. If you've no receipts or certificates showing the value, it can be tricky to get full compensation.

Royal Mail requires proof of the item's value, such as receipts, bank or credit card statements, invoices, valuations, and repair costs in the case of damage claims. Read Royal Mail's full compensation policy.

It's vague about exactly how it decides whether to issue compensation – presumably so people don't learn how to abuse the system.

The official line from the Royal Mail is: "We would always look at each claim individually. If a customer is unable to produce any of the documentation we have requested, we would know the weight of the item as this is printed on the certificate of posting. With this information we will look further into the claim and may well request further details."

An official valuation from a jeweller would help, but this will cost about £20.

Step 4. Show me the money

Depending on how you asked to be paid, you'll get cash in your bank account or a cheque through the post in the next few days.
Beware, there's no protection if things go wrong - if a site goes bust, you may not get your gold back. We don't check companies' solvency.

While there are no guarantees, the site with strongest feedback and one of the highest payers we've found is Hatton Garden Metals*. Not to be confused with the Hatton Garden jewellers' area in London, this is a web-only postal gold buyer.
In the past, Hatton Garden Metals has always been a top payer and it's still near the very top. It paid just £1 less than the highest payer in our investigation.
We've had almost heaps of positive feedback over the past three years, and felt this was more important than a few extra pence.
When getting paid, you can opt to get an extra 10% on top by selecting Argos or Homebase vouchers instead of cash. For example, if you've £100 of gold, you get £110 in vouchers. Do read our gift vouchers warning guide first.
Amount we got for £100 gold bracelet: £51.21 (or £45.31 taking into account postage). Free postage? No. Give us feedback: Hatton Garden Metals

Also worth a look is Lois Jewellery. We don't have so much feedback on it, but what we do have is positive. It paid a smidgen more than Hatton Garden Metals in our test.
Lois was the only site where the amount promised was identical to the amount received.
Amount we got for £100 gold bracelet: £52.03 (or £46.13 taking postage into account) Free postage? No. Give us feedback: Lois Jewellery

While it paid the most in our gold investigation, on the downside, we don't have any feedback from users on Gerrards yet.
It performed well in our test with the top price and speedy service. But as we've very little feedback from MoneySavers yet, you may feel safer picking one of the sites above.
Unlike other gold buying sites, there's no online calculator - you must phone for a quote.
Amount we got for £100 gold bracelet: £52.28 (or £46.38 taking postage into account). Free postage? No. Give us feedback: Gerrards
How to sell to jewellers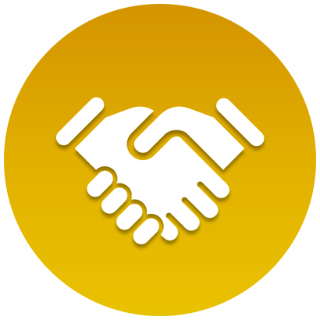 The simplest option is to flog your haul to a jeweller in person. Even if you don't want to sell it, it's a great way to get it valued. Of course, you're under no obligation to sell.
Go door to door, haggle and hand over the goods there and then. The good thing is that the gold is with you at all times. But, apart from in specialist jewellery quarters, prices are usually beatable.
Jewellers are the best option if jewellery's unhallmarked, as they can do a test in front of you. And if trinklets have stones, they'll tell you if they're worth owt. Here are our top 10 tips:
Don't target jewellers in isolation. As a rule of thumb, always try at least three and play them off against each other. This gives you a solid foundation and prods sellers' competitive instincts in your favour to give you a better price. If you have a huge stash, try more shops to max the cash.

Londoners and Brummies can take advantage of precious metal dealers on their doorsteps. The UK has two world-famous jewellery districts: Hatton Garden in London and Birmingham's Jewellery Quarter.

These are full of hyper-competitive specialist merchants, which deal in bulk and pay more cash than normal high street shops. So if you've got more gold than The A-Team's Mr T, consider making a special trip.

This is a decent option even if you're offered a few quid less than the top postal gold sites, as you'll avoid postage charges (usually about a fiver) and as well as the small risk that the gold is lost in the post.

Chutzpah's a powerful weapon when hawking your gold. If you're charming and treat the whole process with humour, you'll get further. For more tips, see the High Street Haggling guide.

Printouts of quotes from the top gold sites can be a useful haggling tool. Some jewellers will price-match postal gold prices if you push them. If they do come within a few bob, take it, as you'll save on the hassle and risk of posting.

As one MoneySaver says, "I felt like the jeweller was appraising me, and not the jewellery." The more knowledgeable you seem, the more likely they are to give a fair price.

So once you know the carat and weight, march in and confidently say "What are you paying for 15 grams of nine-carat?" As opposed to "Um, erm - I don't know much about gold…" where they'll think you're easy pickings.

Note down prices, making it clear you're going door-to-door, not taking the first offer.

Ask the jeweller to weigh your gold, verify the carat and test everything that isn't hallmarked. Plus if there are any clear stones, ask them for their clarity. If you want to sell it to a postal gold company later, note all these down so you'll know how much you can expect.

A top tip: many jewellers let you trade in old scrap for brand new bling. Several MoneySavers have been offered excellent deals when part-exchanging gold against another purchase. For example, a broken necklace may be worth £100 as scrap, but they'll knock off £200 off a watch.

If you get friendly with the jeweller, ask them who they sell their scrap gold to. There's likely to be one big trader in town, who, if it deals with the public, will pay you the most.

Better prices are often available for bulk-selling. If you're going to hand over a lot more gold, you're more likely to secure a deal - they're not going to haggle all day over an earring butterfly.
Get Our Free Money Tips Email!
For all the latest deals, guides and loopholes - join the 12m who get it. Don't miss out
Join the MSE Forum Discussion