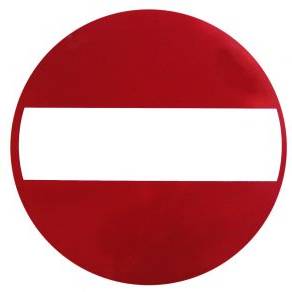 Energy firms could be banned from unfairly overcharging customers from this autumn.
As part of a raft of proposals announced this morning by energy regulator, Ofgem, it says "unjustified" high prices for different payment methods, such as pre-payment and non-direct debit payments, will have to reflect the cost to firms for providing that service.
Critics have continually argued that the cost of pre-payment tariffs, in particular, are disproportionately high.
Firms will also have to justify charging different prices to those who live in the area where it was once the sole local supplier, compared to the fees levied on everyone else.
However, the ban on unjustified prices is only set to last for three years after implementation.
Ofgem says it is satisfied energy firms have "responded appropriately" to changes in wholesale gas and electricity prices over the past year.
Some consumers, but not all, will see cuts in their gas and electricity prices of up to 10% this year. However, that followed sharp increases of up to 50% in 2008.
Power firms have also been told to make their pricing transparent and ensure their products are not unecessarily complex. Ofgem wants all tariffs to display a single price, similar to an APR on a credit card or loan, that applies across the industry to make it easier to compare costs.
Ofgem chief executive Alistair Buchanan says: "This is an emphatic move by Ofgem to clear the decks of obstacles that prevent consumers from getting access to the best offers. All consumers will be given greater power in the market."
Ofgem also wants statements to be easier to understand and wants tighter rules on doorstep selling. It also says suppliers must not prevent a customer from switching without good reason and must not change anything about a product without clearly explaining why.
It is also demanding firms act promptly and courteously when they make a mistake.
Energy firms are to be consulted on the proposals during the spring and summer, with the measures, including the yet-to-be-determined final detail, set to be implemented in the autumn.
Consumer groups have welcomed the measures but say they do not go far enough.
Robert Hammond, energy expert at lobby group Consumer Focus, says: "The market is not working to ensure fair pricing. Moves to ban unjustified pricing are very welcome, but the three-year limit should be reviewed, and energy firms' costs analysed, to ensure consumers get the cheapest deals possible."
Archna Luthra, energy analyst at MoneySavingExpert.com, says: "While the new proposals are welcome, it's too little too late. Consumers have already paid the price with continual overcharging, and they continue to pay over the odds for energy prices despite falling wholesale prices. Let's hope when Ofgem finally decides on the rules this Autumn, it sorts the problem."
A British Gas spokesman says: "We welcome the proposals put forward by Ofgem today, and look forward to working with it to develop these further."