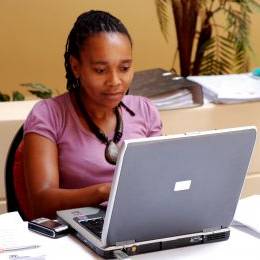 Advertised broadband speeds are often misleading, according to a report by the communications watchdog Ofcom out this morning.
It says there is a "lack of reliable information on speed" from internet service providers. The investigation found average broadband speed was less than 60% of the typical advertised performance.
Tiscali was the worst-rated provider during the research, achieving less than half of its advertised 'up to' speed. Virgin Media performed best, not only achieving the fastest performance, but getting closest to its advertised speed.
The message to broadband customers is to check before paying over-the-odds for 'fast' broadband. You can get a free broadband speed test to find out how quick your connection is, then find the right Cheap Broadband for you.
For instance, you'll only need so-called 'super-fast' broadband if you're a heavy user who watches online TV or downloads plenty of games or music.
Dan Lawrence, MoneySavingExpert.com consumer products analyst, says: "If your connection consistently falls way short of advertised speeds, Ofcom's code of practice means it should be possible to downgrade to a cheaper package at no cost. If that happens, call your provider."
Here is a summary of the report's findings:
The average broadband speed is 4.1Mbit/s. This compares to an average advertised speed of up to 7.1 Mbit/s.
Only 9% of the sample on so-called 8Mbit/s packages receive average speeds of over 6Mbit/s.
Around one in five received, on average, receive less than 2Mbit/s.
Those living in urban areas experience significantly faster speeds, at 4.6Mbit/s, than their rural counterparts, at 3.3Mbit/s.
Consumers experience 20% slower speeds during peak evening hours (8pm to 10pm).
Cable connections tend to be faster.
Speed varies depending on your proximity to the local exchange, the technology used and how many others on the same platform there are in close proximity.
How providers compare
Provider

Speed achieved (up to)

Speed advertised (up to)

AOL
3.9Mbit/s
8Mbit/s
BT
4.2Mbit/s
8Mbit/s
O2 (i)
5.1Mbit/s
8Mbit/s
Orange
4.5Mbit/s
8Mbit/s
Plusnet (i)
4.9Mbit/s
8Mbit/s
Sky
4.7Mbit/s
8Mbit/s
TalkTalk
4.6Mbit/s
8Mbit/s
Tiscali
3.7Mbit/s
8Mbit/s
Virgin Media
8.7Mbit/s
10Mbit/s

(i) small sample used
Based on research during a 24-hour period in April, 2009
Source: Ofcom
Further reading/Key links
Check speed & slash costs: www.moneysavingexpert.com/broadband
Full report: Ofcom