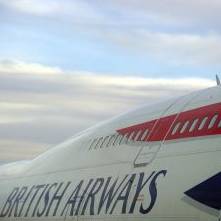 British Airways (BA) is to start charging most passengers to ensure they can sit with friends or family from next month.
You'll soon pay up to £60 per leg to book a seat before check-in (see the Cheap Flights guide).
The move has sparked fears BA is moving towards a multiple fee-charging model similar to budget airlines (see the Budget Airline Fee Fighting guide).
BA recently cut some baggage allowances and abolished many free meals on short-haul flights following a multi-million pound loss during its last financial year.
On bookings made from 7 October, the majority of economy and business class passengers can pre-book seats on the airline for a fee at time of booking up to 24 hours before departure, when online check-in commences and seat choice is free.
The new BA charges are:
£10 per flight (£20 per return) in short-haul economy class.
£20 per flight in medium/long-haul economy and premium economy, and in short-haul business class.
£50 per flight to book an exit row seat (between 10 and four days before departure).
£60 per flight to book a medium/long-haul business class seat.
There is no charge in first class, for premium members of BA and its partners' frequent flyer schemes (and their travel companions), those with fully flexible tickets, parents travelling with infants and those with special needs.
A spokesman for budget airline Easyjet says: "Same old BA, attempting to replicate low-cost principles, but charging premium rates. Still trying and still failing to be a low-fares airline."
Budget airlines are currently subject to an EU and Civil Aviation Authority probe into the legality of some of their fees (see the Budget airlines face court MSE News story).
BA said the move would "give customers more control over their seating options".
Cut flying costs
See the Cheap Flights guide to get the best deals, but look beyond the advertised price and consider the true total cost as many airlines charge extra for the following:
Paying by debit or credit card
Airport check-in
Checked baggage
Food/drink on the plane
Seat selection
Priority boarding
Further reading / Key links
Beat airline tricks: Budget airline fee-fighting
Fly for less: Cheap Flights