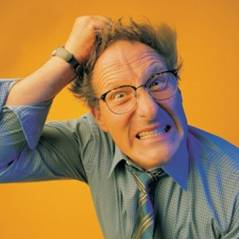 Just 6% of consumers whose complaint is rejected by their bank or financial provider take their case to the free Ombudsman service, despite them having a high chance of victory via that route.
The Financial Ombudsman Service, the official complaints body, says over half of those who take their grievance to it are successful. In some instances, consumers win in 90% of cases.
Figures out yesterday from City regulator, the Financial Services Authority, show only 40% of complaints to banks and other institutions are upheld by the firm at present. This is up from an even lower 34% in the first half of 2007.
Yet if consumer gripes are rejected initially, they can then vent their anger to the Ombudsman and try to get compensation that way (see the Financial Fight Back guide). On average, 57% are successful.
Complaints about specific products sometimes yield even higher success rates via the Ombudsman. Of those who complain about missold debt insurance, up to 90% are successful. (see the Payment Protection Insurance guide for free template letters).
The FSA's figures show that between 2006 and 2008, there were just over nine million complaints to financial firms.
Yet in that period, just 340,000 (6.3%) of the 5.4 million rejected then complained to the Ombudsman.
You can only take your protest to the Ombudsman if you've had a firm rejection or if you've not had a satisfactory response within eight weeks from your financial provider.
Consumers treated 'dismally'
In April, chief Ombudsman Walter Merricks said almost half of consumers who had an unresolved complaint were deterred from pursuing it further because the financial firm involved had an unhelpful approach.
He also slammed firms for their "dismal" treatment of complainants (see the Ombudsman slams banks MSE News story).
Of the nine million complaints from 2006 to 2008, over half were about banking or loans products.
Some 3.5 million were specifically about current accounts. This shows the strength of the bank charges reclaiming movement (see the Bank Charges and Bank Charges Hardship guides to download free template letters).
Wendy Alcock, MoneySavingxpert.com money analyst, says: "If you want to complain or if you're not happy with the service provided by a financial firm then the message is clear: complain, as you've a decent chance of success."
Consumer anger growing
Around 1.4 million complaints were made against financial firms during the first half of 2006, with this spiking to 2.02 million during the first six months of 2007 as the bank charges campaign gained momentum.
But fewer complained during the second half of 2007 following the introduction of an FSA waiver, which allowed firms to sit on complaints about unauthorised overdraft charges until the results of test case on the issue are known.
The numbers fell back again to 1.48 million during the second half of last year because of the reclaiming hold.
A decision in the test case is not expected until later this year at the earliest, yet you can still complain to get your place in queue if, and hopefully when, the reclaiming floodgates open again.
'Unhappy customers'
Phil Jones, from consumer lobby group Which?, says: "It's a poor reflection on the industry that there are so many unhappy customers out there.
"Financial firms simply aren't treating consumers well enough and things must change if the industry is to rebuild its reputation.
"Consumers need more information about which firms are being complained about and why, so they can make more informed choices when shopping around for financial products."
The British Bankers' Association says: "The vast majority of bank customers have no problems with their accounts and the services they use.
"Millions of transactions for millions of customers go through the banking system every day and, while it is inevitable that occasionally things go wrong, banks are not complacent and are continually working to improve service and efficiency."
Further reading/Key links
Ombudsman guide: Financial Fight Back
Full reclaiming guide inc. free template letters: Bank Charges
Hardship reclaiming guide inc. free templates: Bank Charges Hardship
Reclaim missold debt insurance: PPI Reclaiming