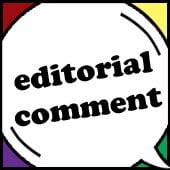 For a more recent, updated version of this Q&A, please read Bank charges Q&A: Door reopened for reclaimers? MSE News Story.
Banks and building societies have won a shock victory today in the bank charges test case which deals a huge blow to reclaimers.
The court ruled charges of up to £35 a time for exceeding your limit do not need to be assessed for fairness (Full MSE News story: Bank Charges Result)
Had the banks been defeated, the Office of Fair Trading (OFT), which has provisionally said these fees are unjust, would have ruled on fairness.
To listen to my thoughts straight after the verdict, click play
(recorded before FSA hold lifted, 'Hardship claims' info outdated):


For future bank charges updates & help, plus other guides & loopholes, see the spam-free weekly MoneySaving email
So what does the decision mean for you?
Have you already received money back?
You money is safe as it was given as a gesture of goodwill.
If you have a claim on hold or are yet to claim
There is some hope for those with claims on hold as the full judgment has a clause which indicates those with claims in the system MAY still have a chance of reclaiming cash.
However, we are still working through the implications and there is no definitive answer as yet.
A couple of hours after the judgment, the FSA has lifted its waiver that allowed current account providers to suspend claims (Full MSE News story: FSA ends waiver).
In theory, it means all consumers can reclaim cash but it is still unclear whether these have any chance of success.
This story will be updated throughout the day as news breaks.
Further reading/Key links
Full reclaiming guide inc. free template letters: Bank Charges
Official Judgment: Supreme Court
Party leader letters to MSE: Brown, Cameron and Clegg