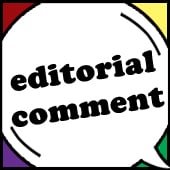 UPDATE (17 Dec, 3.45pm): The High Court has ruled the proposed strike cannot go ahead (see the BA strike off MSE News story).
More than one million passengers face travel misery after British Airways (BA) cabin crew announced a 12-day strike.
Here's a quick Q&A on the current situation.
Can you get a flight refund? BA hasn't yet announced flights are cancelled (as at 12pm Weds) and, until it does, you can't get a full refund.

Meanwhile, for all but fully flexible tickets, it'll only allow you to change flight dates to the same destination; call 0844 493 0787, though its lines may be jammed (see the BA stalls on refunds MSE News story).

How about booking another flight? While it may be possible to find another flight (use Kayak or Travelsupermarket, but first see full information in the Cheap Flights guide), until BA says flights are cancelled, you risk paying for two flights if the strike's called off or your flight is still on.

Can you reserve a flight elsewhere until BA cancels? Most travel agents only allow this when booking months ahead. You can ask a friendly agent, though it won't be easy.

Will travel insurance cover you? If BA cancels flights it'll give you your money back, but not hotel costs (unless you booked via BA).

Some travel insurers will cover you for non-refundable hotel or car hire already paid, if you bought it and the cover before the strike was announced on 14 December, or when unions first met staff on 2 November.

The date varies per insurer, though Aviva, Churchill and Direct Line may cover before 14 December. In a nutshell, call your insurer and ask.

Are credit card payments over £100 covered under Section 75? If you booked a hotel or car hire separately it's unlikely Section 75 will cover you as the hotel or car firm hasn't actually done anything wrong (see the Section 75 Refunds guide).

Booked via a travel agent, tour operator or it's a package deal? According to ABTA, the Package Travel Regulations 1992 mean you'll usually get a full refund (hotel and travel) or be given a suitable alternative.

Further reading / Key links
Make them play fair: Consumer Rights
Fly for less: Cheap Flights
Beat airline tricks: Budget Airline Fee-Fighting