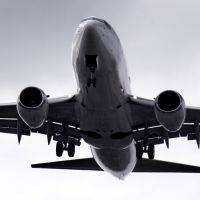 The Government will finally crackdown on airline booking sites that flout European rules by automatically adding insurance and other optional costs to travel arrangements.
Many budget airlines and internet booking firms pre-tick the travel insurance, checked baggage, on-board meal or carbon offset box, meaning you could inadvertently pay far more than the advertised fare (see the Fight Airline Fees guide).
The problem is pertinent now with many booking their Easter holiday, yet it has been going on for years (see the Airline fees trap MSE News story)
If you don't want these extras you must opt-out by unticking the relevant box, yet holidaymakers could shell out up to £84 per person if they fail to spot the charges. A family of four could pay hundreds of pounds unnecessarily.
Travel firms that still automatically add such extras include Ryanair, Thomson and Lastminute.com. What's more, the insurance added is often far more expensive than the cost from an independent supplier (see the Travel Insurance guide).
Easyjet, which used to automatically add some extras, stopped doing so at the start of this year, saying such practices are "against the law".
The Department for Transport (DfT) has not said when it will launch its crackdown, only adding it will be "some time this year".
It will launch a consultation to enforce EU rules which have been in place for a year and a half. In the meantime, passengers need to be extra vigilant.
'Opt-in only'
European Union regulations, drafted in autumn 2008, state: "Optional price supplements shall be communicated in a clear, transparent and unambiguous way at the start of any booking process and their acceptance by the customer shall be on an opt-in basis."
Some third-party internet booking sites, such as Opodo, believe these rules only apply to airlines.
The DfT says it is still to be decided whether the regulations, once enforced in the UK, will apply to third-party firms, though they will apply to airlines.
Even so, intermediaries and airlines could be breaking separate insurance rules.
A spokesman for the Financial Services Authority, which regulates insurance sales, says: "The practice of pre-ticking insurance boxes is not acceptable. We want firms to comply with our requirements of treating customers fairly."
The EU rules also mean airlines must include the cost of all "unavoidable charges at all times". Many budget carriers get round this by stripping what they class as optional extras, such as checked luggage, from the advertised fare.
Airline charges
When MoneySavingExpert.com visited some of the major airline booking websites, we found numerous examples of travel firms automatically adding extra charges when booking for one person.
For example:
BMI Baby. On a return flight from East Midlands to Alicante, it added £10.25 for insurance.
Flybe. On a return flight from London to Dusseldorf, it added one bag at £19.98.
Jet2.com. On a return flight from Belfast to Majorca, it added £9.75 for insurance, £11.99 for one checked bag and £6.99 for in-flight meals (£28.73 total).
Lastminute.com. On a return flight from London to New York, it added a £54.16 insurance charge and £30.03 to offset the carbon emitted (£84.19 total).
Monarch. On a return flight from London to Turkey, insurance at £10.49 was added, plus one checked baggage at £29.98 (£40.47 total).
Opodo. On a return flight from London to Paris it added insurance at £17.
Ryanair. On a return flight from London to Malta, it added £30 to check one bag in, while the insurance option may confuse people. A box is not pre-ticked but you're asked to select your country of residence to purchase cover. Only within that list will you find a 'no insurance required' option.
Thomson. On a return flight from London to Portugal, a meal at £12 was added plus one checked bag at £16 (£28 total)
All the firms contacted stated the option to deselect the relevant service is clear.
Jenny Keefe, MoneySavingExpert.com consumer products analyst, says: "It's outrageous that companies lure people into buying expensive add-ons they might not want or need.
"For now, all people can do to escape accidental add-ons is scrutinize booking pages and check how the final cost is broken down. If you're buying over the phone ask for a full cost breakdown as well."
How to complain
If you've been a victim, first complain to the airline or booking firm that 'sold' you the extra service.
If you're not refunded, complain to the free Financial Ombudsman Service regarding insurance (if 'sold' after January 2009). For meals, baggage or carbon offset costs, contact the Air Transport Users' Council.
Avoid fees
You can avoid the multitude of budget airline fees by taking hand luggage only, checking in online, taking your own food on board and by paying with the right plastic (full info in the Fight Airline Fees guide).
Further reading/Key link
Cut cost: Fight Airline Fees, Cheap flights, The Flightchecker
Get cheap cover: Travel insurance