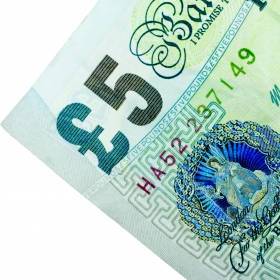 Barclaycard has today launched its new rewards scheme called Freedom. Despite the hype, it can be beaten by standard cashback cards.
New and existing customers, other than those who already earn rewards from Barclaycard, such as on the Goldfish card, will be eligible. They will get up to a 1% return on spending at participating retailers, but these only include a fraction of stores – elsewhere you get nothing.
Barclaycard, the largest UK credit card firm, says it has signed up 30,000 shops and plans to add more retailers, but no major supermarkets are included, and only one petrol station.
Household names that have joined include Shell (which only pays 0.5%), Npower, Pizza Express, LA Fitness and Flight Centre (all pay 1%). Cardholders can search for participating retailers online via the Barclaycard Freedom site, while banners will also be placed in stores.
While overall this new scheme isn't hugely impressive, there are some one-off bonus offers which can boost the return, if you use those retailers.
For instance, currently you can get £5 extra in reward money when you spend £30 in Pizza Express before 15 May 2010, or 5% of the amount you spend on your third visit to Shell between 1 April and 15 May 2010.
How does it compare?
A standard cashback card allows you to earn money back, which is applied to your balance once a year, at far more retailers.
Our top pick is the American Express Platinum Cashback card that pays 5% during the first three months, then up to 1.25%.
It is not accepted in all stores but is mostly accepted in all the major supermarkets, petrol stations, restaurants and department stores. Amex says it's accepted at hundreds of thousands of UK merchants.
Alternatively, the Capital One World Mastercard offers a flat 1% cashback on all spending, but with an £8 annual cost, which is likely to be accepted at all stores that take plastic (full details in the Cashback Credit Cards guide).
However, you're only likely to get a new card if you have a decent credit history.
Dan Plant, MoneySavingExpert.com money analyst, says: "Freedom is a nice little extra for existing Barclaycard customers but the massive limitation on where you can earn rewards makes this appear uncompetitive against the top cashback deals, as things stand."
How Barclaycard Freedom works
Everytime you spend at a participating retailer you'll earn up to 1% (that's 1p per £1 spent), though the card firm says it will occasionally launch promotions to up the cashback.
Once you've begun amassing cashback, you'll have a choice when spending at eligible stores whether to continue saving or use your cashback balance to pay for the item(s).
You'll be able to view your balance on the chip and pin machine before entering your number, at which point you can make that decision, as the information is contained in your card's chip.
As with any cashback or rewards card, you'll need to pay the balance in full every month or the interest charged will dwarf the reward earned.
Further reading/Key links
Earn while you spend: Top Cashback cards, Credit Card Rewards