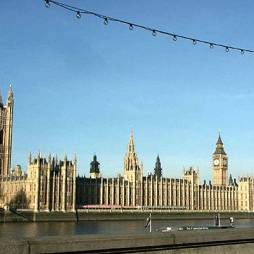 Banks have been told by a senior minister they face legislation on overdraft charges if they fail to deliver fairer fees.
The Government's tough line comes after the Office of Fair Trading (OFT) today revealed plans to encourage, but not force, current account providers to help consumers avoid huge charges for exceeding their overdraft limit (see the 'Flaccid' Bank Charges Report MSE News story).
The plans include giving consumers the ability to choose an account where it's impossible to exceed an overdraft limit, but there's no proposed cap on fees (see the Compare Bank Charges guide).
Clobbered with fees
Many charges victims complain of being hit with disproportionate fees, plus charges on charges, which leads to a spiral of debt. Consumers are sometimes clobbered with £35 penalties for slipping a few pence over the edge.
The OFT has said it will revisit the issue in 2012 and could take action then. While the Treasury defended the OFT's stance, stating it prefers a voluntary approach, it states it will legislate earlier if banks fail to play fair.
'Fair and proportionate'
Exchequer secretary to the Treasury Sarah McCarthy-Fry says: "There has been progress but we don't think banks have gone anywhere near far enough.
"They need to go further. The OFT and ourselves will monitor this. We want to ensure the system is fair and proportionate.
"We will legislate if necessary and we would not rule out legislating before 2012."
No cap on fees
While McCarthy-Fry has called for "proportionate" charges, she says it would be wrong to introduce a cap on fees.
This is despite the effective capping of credit card penalties at £12 a time.
She explains: "Some banks already charge less than £12 so we don't want to encourage banks to charge more. Competition between banks will help drive down charges.
"We want to make it easier for consumers to know they have gone over their limit or to provide a product that means they cannot go over their limit. The trouble with a cap is where you set it."
HSBC move
Within two hours of the OFT's announcement, HSBC revealed plans to launch an account that won't allow you to exceed your overdraft meaning you cannot get a charge.
However, the account, called the HSBC Bank Account Pay Monthly, comes with a catch - a £15 a month fee. The bank accepts the product, which launches on 26 April, is not suitable for the vast majority of its customers.
Even if you slip over because a retailer has not asked for authorisation, there are no fees, though you'll be asked to pay the money back.
Some banks, such as the Royal Bank of Scotland Group and Halifax, have already cut overdraft fees, though in Halifax's case it has hiked authorised overdraft costs for most (see the RBS fee cut and Halifax anger MSE News stories).
Further reading/Key Links
Reclaim: Bank Charges Reclaiming, Bank Charges Court Guide
Top accounts: Best Bank Accounts