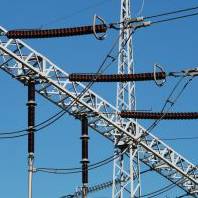 Households who switch energy supplier now have the option of fixing their tariff for five years.
EDF Energy recently launched the Fixed Price 2015 deal that costs £1,197 a year for a typical family, according to price comparison site Energyhelpline.com, which says the deal is the longest it's ever heard of.
However, you will pay a considerable premium for the protection against rising prices as it costs over £300 a year more than the cheapest available deal (see the Cheap Gas & Electricity guide).
The tariff comes with hefty exit penalties of up to £200 if you want to switch during the fixed period.
Meanwhile, four of the big six power firms (British Gas, Scottish & Southern Energy, Eon and Npower) have cut gas costs this year, but only by relatively small margins (see the Gas price cuts MSE News story).
On the flip side, energy analysts are predicting price rises over the next few years. Beyond that, the Department of Energy and Climate Change says that between 2015 and 2020, household energy bills will rise by a typical £92, or 8%, a year.
And to show how prices can suddenly soar, some rocketed by 50% in 2008.
The fact the EDF deal is fixed does not mean your prices are fixed. It means the cost per unit of energy won't change, so the more you use the more you'll still pay.
Is it worth it?
Martin Lewis, MoneySavingExpert.com creator, says: "Prices are dropping, so capping doesn't look attractive in the short term, as lock in now, and you'd miss the benefit from any price falls.

"On the surface this tariff looks pretty reasonable, as it's set at roughly the same amount as most companies standard tariffs. But the price of top deals would need rise over 33% for it to become a bargain. Even then, whether you gain over the five years depends on how long prices took to rise and whether future savings outweigh the excess cost now.
"This tariff's big advantage is the surety you know what you'll pay over a long period, especially as the regulator is predicting prices will need to rise in the long run. So there's a chance in five years those grabbing this will crow about how little they pay compared to everyone else.
"However, a £300 a year excess now seems a high cost to pay for that. Yet if you've never switched, you're likely to be paying that now anyway so wouldn't feel the extra cost."
Further reading/Key links
Slash energy costs: Cheap Gas & Electricity
Your rights: Fight Energy Direct Debits
Boiler protection: Boiler Cover