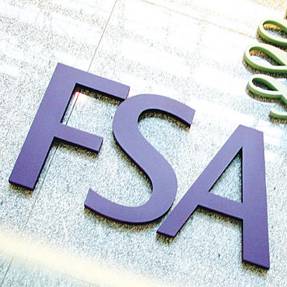 Complaints by consumers to financial firms rose by over one million during the second half of 2009.
However, the numbers are skewed by the reopening of 1.1 million bank charges cases which had been sitting dormant, in some cases for over two years (see the Bank Charges guide).
The Financial Services Authority (FSA) today revealed there were 2.6 million complaints to firms during the final six months of last year, up from 1.5 million during the first half.
So, in real terms, new complaint numbers hardly changed.
Of the total, 45% were upheld in the consumer's favour, up from 38% during the first half of 2009.
Consumers received £284 million in redress as a result, of which £144 million was paid out for general insurance and protection complaints, much of which relates to missold payment protection insurance (see the PPI Reclaiming guide).
Bank charges skew
Complaints about banking products over the six-month period increased from 867,427 to 2,014,371, mainly due to the back-dated bank charges cases, most of which will have been rejected.
Those complaints were put on hold by the FSA in July 2007 until the result of a test case, which the banks won in November last year.
How to complain
If you're unhappy with service or you've been overcharged, first complain to the relevant provider.
You can take your protest to the Ombudsman if you've had a firm rejection or if you've not had a satisfactory response within eight weeks.
The Ombudsman upholds around 53% of complaints, so you've a good chance of success, if your complaint is genuine, by following that route.
See the relevant guides to get issue-specific complaints tips and free template letters (in the Bank Charges,PPI Reclaiming, Credit Card Charges, Direct Debits, Setting Off, Mortgage Arrears and Endowment Misselling articles).
Further reading/Key links
Ombudsman guide: Financial Fight Back