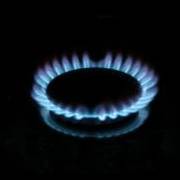 Energy suppliers are often hitting those in arrears with exorbitant repayment demands, a review has found.
Energy regulator Ofgem and lobby group Consumer Focus discovered gas and electricity suppliers often fail to take into account customers' ability to pay when setting debt repayment plans, meaning many are asked for sums they simply cannot afford.
However, the pair stress their investigation found that power firms have made good progress in the way they deal with customers even though problems still exist (see the Cheap Gas & Electricity guide).
Tighter rules
Following the probe, Ofgem has established a set of principles to ensure suppliers properly take account of a customer's ability to pay.
These include contacting customers to establish their financial circumstances to set a fair repayment level and ensuring they understand that arrangement.
Sarah Harrison, from Ofgem, says: "While the number of energy customers in debt has remained relatively stable over the past 18 months, the amount that they owe has been increasing.
"In these difficult economic times, it is important suppliers set debt repayment levels appropriate to customers' circumstances and ability to pay."
'Unaffordable levels'
Audrey Gallacher, from Consumer Focus, adds: "We welcome commitments from energy suppliers to improve how they treat consumers in debt. However, there are still problems with suppliers setting unaffordable debt repayment levels.
"On a daily basis, customers contact both us and Consumer Direct saying they are worried about paying their debts."
Citizens Advice, which was involved explaining the new rules to suppliers, says fuel debt problems it dealt with were up 33% last year.
Teresa Perchard, from Citizens Advice, says: "It is clear that many people continue to struggle to pay for their gas and electricity bills."
Further reading/Key links
Slash energy costs: Cheap Gas & Electricity
Your rights: Fight Energy Direct Debits
Boiler protection: Boiler Cover