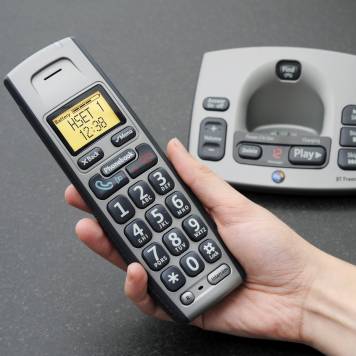 Sky will no longer allow landline customers to override its system and use prefix numbers to cut call costs from 1 July.
The move means both new and existing customers who pay their line rental to Sky will no longer be able to access super-cheap calls from the likes of 18185, call1866 and 1899.
With these providers you simply register for an account, dial the prefix, then the number you're trying to reach, and get far cheaper calls by bypassing your regular provider (see the Cheap Home Phones guide).
This way, you can cut the cost of calling during the day to as little as 5p per call to landlines and 7p/min to mobiles. This compares to Sky's 5.9p/min price to landlines and 12.5p/min to mobiles, plus call set-up fees.
Sky customers with a BT landline are unaffected, even if they pay for a separate call package via the satellite TV provider.
Slash call costs
You will still be able to access cheaper call services from the likes of 18185 on Sky but only by dialing an 11-digit number that begins 0808, 0871, 0844, 0911 (among others).
When you dial such a number, rather than the shorter prefixes, these tend to work out more expensive. Examples include 1p/min to landlines or 10p/min to mobiles
When can you use a prefix?
The full override services are available via BT and Primus.
They are available to Talk Talk customers where their line is rented from BT but not where Talk Talk owns the line (in which case you must use the 11-digit version). However, most customers will be unaware which applies to them so call to check.
Virgin Media says, like with the upcoming Sky policy, you cannot access 18185 via its lines unless you dial its 0808 alternative number. For other prefix numbers, it recommends you call to check.
Haggle for a cheaper package
If you are out of contract with Sky this is a good reason to attempt to cut a large chunk from your package cost just by calling and explaining your dissatisfaction.
Often threatening to leave will earn you the greatest negotiating power.
Further reading/Key links
Cut costs: Home Phones, Broadband