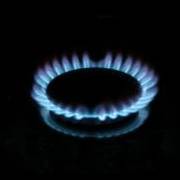 Speculation energy firms could soon hike standard prices for existing customers may be short lived following a huge rise in British Gas profits, it has been claimed.
Price comparison site uSwitch.com says talk of rises for households in the short term is "premature at best and unjustifiable at worst", though not everyone agrees with its view.
The rising cost of gas and electricity on the wholesale markets, where power firms buy energy from, has led to predictions from experts of increased bills (see the Cheap Gas & Electricity guide).
Householders also face a £300-a-year hike in the long run if Britain is to meet climate change targets, it has been suggested today.
Parent company Centrica said its British Gas residential arm posted a surplus of £585 million for the first six months of the year – 98% ahead of last year – as shivering households cranked up the heating during the coldest winter for 30 years.
Ann Robinson, from uSwitch, says: "This announcement is good news for consumers as it lays to rest speculation that household energy prices will be increasing soon.
"While there is a lack of transparency surrounding wholesale prices, there is no such ambiguity about large profits.
"There has been some uncertainty, but while wholesale prices have gone up, it is important to view this in context. Firstly, wholesale prices are still comparatively low compared with 2008 when household energy prices rocketed by 42%.
"Secondly, we don't know whether we are looking at a short-term blip or an ongoing trend.
"Suppliers would need to see a consistent trend in substantially higher wholesale prices before they could justify a general price hike and, as these profits show, we are far from seeing that yet."
Centrica chief executive Sam Laidlaw says: "This is a competitive market so we can't give any signals but our position has always been to lead the market down and try to delay any price increases as long as we can."
Prices ARE rising
However, energy costs for new customers have risen over recent months, as many cheap deals have been pulled.
What's more, some unlucky existing customers are also facing large hikes. For instance, EDF is set to increase prices for 60,000 households on its Online Energy Version 5 deal this weekend by a typical £150 a year (see the EDF hike MSE News story).
Some analysts have said the energy market has already hit the bottom and any price movement, if at all, is likely to be upwards.
Andrew Horstead, from energy analyst firm Utilyx, says: "Despite these massive profits, I think we can rule out any further significant price drops for consumers. Domestic and small business customers are more likely to see a price hike rather than a price cut.
"The question now is whether suppliers will be able to justify price hikes and avoid a serious backlash from customers who will struggle to understand why profit for suppliers means financial pain for them."
Audrey Gallacher, head of energy policy at lobby group Consumer Focus, says: "We are concerned energy firms may raise prices this winter. With only small price cuts for customers in the last two years, despite wholesale prices being half what they were at their peak, customers will rightly be outraged if this happens."
A rise across the board in standard prices would also push up costs for many on cheap online deals as these often track a few percentage points below standard rates.
What should households do?
If you've never switched before, you could save hundreds of pounds per year.
Those on a standard tariff, where you get your bills by post and pay on receipt, often pay around £1,200 a year compared to £900 for those on the cheapest option.
To find the best price, compare the tariffs available via a comparison site and switch, unless you're already on the top option (see the Cheap Gas & Electricity guide and Should I fix? MSE News story).
The cheapest deals are available to those who get bills by email and pay by direct debit.
When switching, don't believe the hype from the major firms which often claim they have the cheapest prices.
The energy market is complicated so determining which is the top provider for you depends on where you live and how much power you use.
This is why a comparison, based on your circumstances, is key.
Further reading/Key links
Slash energy costs: Cheap Gas & Electricity
Your rights: Fight Energy Direct Debits
Capped tariff help: Is Your Cap/Fix Ending Soon?
Boiler protection: Boiler Cover