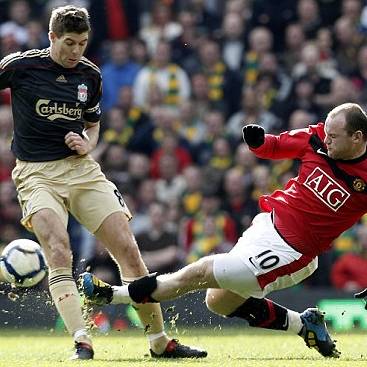 BT threw down the gauntlet to the armchair sports market this month by slashing the cost of Sky Sports to just £6.99 in some cases.
While BT is clearly cheapest to add Sky Sports to an existing package, does this make it the best value provider to show live Premier League football and the other major sporting events when you factor in all set-up costs?
To help you find the cheapest provider, if you're a new customer or considering switching, we put the various packages to the test (see the Cheap Digital TV guide).
Here's what we found.
The five key points
For those who just want one sports channel plus the basic TV bundle, buying directly from Sky is currently cheapest, when factoring in monthly costs, plus all set-up fees. However, if you want all available Sky Sports channels plus ESPN, BT is significantly cheaper. Yet you won't pay Sky's existing prices for a full year as ...


... from September, Sky is hiking costs by £3 per month which then makes BT cheapest for sport plus a basic TV package, regardless how many sports channels you choose. Yet as Sky is raising its prices for customers, this means it can charge BT more to host its channels, which means BT could make a loss on Sky Sports subscriptions. There are therefore no guarantees BT's prices will stay the same.


BT only offers Sky Sports 1 and 2 (not 3 and 4, which are available direct from Sky, or via TalkTalk and Virgin Media). That said, the major live sporting events tend to be broadcast on Sky Sports 1 and 2 (see the Cheap Digital TV guide). To get all live Premier League games you'll also need ESPN, which is included in all BT packages, but you may have to pay more with other providers.


When comparing prices, it's not always possible to do a like-for-like comparison due to varying contract terms and basic package requirements (eg, some providers require you take their line rental, others don't). While BT is cheapest overall, that's on a two-year contract. On a one-year deal, it's not always cheapest.


If you're an existing customer, always haggle for a new deal when your contract is up by threatening to leave, as you may be offered a special deal.
Sky Sports price comparisons
Below is a comparison of all providers' Sky Sports prices, including the cost of their most basic TV package for those who are primarily switching to watch sport.
In some cases, you have to get basic broadband and a landline to qualify for the sports packages, so we've included those costs for all providers.
The prices are the average you pay per month when considering all set-up fees, spread over the contract term.
Where to get Sky Sports for less (from Sept)

Provider

1 Sky Sports channel + basic TV (per month)

All Sky Sports channels + ESPN + basic TV (per month)

BT

Sky

Virgin Media

TalkTalk

Prices include following one-off set-up or installation costs, spread over contract term: £60 via BT, £30 via TalkTalk. (i) Only Sky Sports 1 & 2 available. (ii) Currently £3/mth less (iii) Sky channel packages on 1 mth contract.
Choosing the best bundle
With so little between providers in some cases, it's worth considering the extra options, offers and terms for each package.
For instance:
You can get £75 in Marks and Spencer's vouchers when joining Sky via a price comparison site.


If you want to watch sport in high definition, you can't yet do so on BT.


BT's cheapest prices are also only on a two-year contract. You'd pay £5 per month more for the sports packages on BT if you opt for a 12-month contract.


If you're an existing customer, see the BT Cuts Sky Sports Costs MSE News story for a breakdown of BT's and Sky's Sky Sports costs if you want to add Sky Sports to your package. Prices start at £6.99 a month via BT on a two-year contract for one Sky Sports channel.


Always haggle as an existing customer by threatening to leave, as you may be offered a special deal.
Further reading / Key links

Cut-price internet: Cheap Broadband
Cut TV costs: Cheap Digital TV