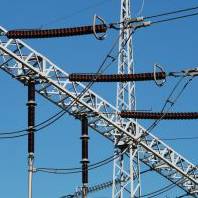 EDF Energy has become the first power firm in two years to announce a rise in standard energy prices, in a move which will hit 1.2 million customers.
The power giant is hiking electricity costs by 2.6% in most of the UK from 1 October, at a time when household consumption will rise due to fewer daylight hours (see the Cheap Gas & Electricity guide).
Analysts have warned for months that household energy prices could climb due to the rising cost power firms are paying for energy on the wholesale markets.
Until now, firms had largely only raised prices for new customers, meaning those on existing tariffs were unaffected, other than those whose cheap deal was due to expire (see the Energy deals pulled MSE News story).
EDF says the move will only affect a minority of customers but accepts an estimate from price comparison site uSwitch.com that 1.2 million of its five million customers will be hit.
Unaffected customers include those in the London, South east and South west regions, where most of its customers reside.
In addition, anyone on EDF's Online Saver versions 3 to 7 tariffs won't see rises. This unaffected group should include most recent switchers who opted for a variable deal.
Despite the blow, energy experts do not expect a wave of hikes to follow from EDF's rivals – for now.
Mark Todd, from price comparison site Energyhelpline.com, says: "This is an ominous sign but I do not expect a big wave of rises just yet.
"Our view is that prices will rise in the winter by 5% to 10%."
Thomas Lyon, from uSwitch, says: "This should not be seen as a green light for price increases across the board."
What should you do?
EDF, which claims the average annual rise in bills will be about £11, says those affected can sign up its 'Energy Discount Plan' to keep their current rate.
As the rises largely affect those on its expensive standard tariff, those hit should ignore the offer to maintain prices and instead switch tariff altogether by opting for a cheap, online deal (see the Cheap Gas & Electricity guide).
Martin Lewis, MoneySavingExpert.com creator, says: "It's been a long time since we've seen price rises on standard tariffs, though the super-cheap online deals we saw six months ago are being pulled.
"Whether or not this will be the start of a new round of price hikes is still in question.
"The wider trend has moved away from price cuts, therefore it seems anyone who is worried about bills should consider locking into a price-guaranteed or fixed tariff ASAP."
An EDF Energy statement says: "The rise follows a review of electricity prices after an average rise of 16% in distribution and transmission costs.
"A typical electricity customer affected by this price adjustment will pay less than £1 extra a month."
Further reading/Key links
Slash energy costs: Cheap Gas & Electricity
Your rights: Fight Energy Direct Debits
Capped tariff help: Is Your Cap/Fix Ending Soon?
Boiler protection: Boiler Cover