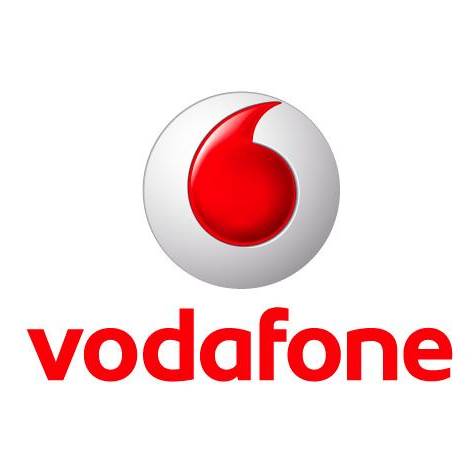 Vodafone is set to instigate mass refunds after overcharging tens of thousands of mobile customers.
Every Vodafone user on a non-business monthly tariff who took their handset outside Europe over the peak summer holiday period could have been overcharged (see the Mobile Roaming guide).
The mobile giant wrongly added VAT at 17.5% to all internet data use – such as web surfing and emailing – outside the European Union between mid-June and early this week, when the problem was fixed.
But HM Revenue and Customs says VAT should not be charged when customers use their handset on calls, texts and data outside the EU.
Glitch fixed
The third largest mobile firm in the UK only realised the glitch after an eagle-eyed accountant spotted the error when examining her son's bill two weeks ago.
Maria Dimery, from Avon, noticed 18-year-old Jacob had been charged £39 VAT in error on his internet data spend during a holiday to Tunisia in late July.
She called Vodafone customer services on several occasions to get a refund, pointing out VAT should not be charged outside the EU.
Only after numerous failed attempts did an agent eventually notice the error last week, when a refund was given.
Yet Vodafone still did not fix the problem for its millions of customers until this week, after the Dimerys contacted MoneySavingExpert.com, suspecting the glitch was widespread.
We asked Vodafone to investigate and it has now admitted the error and promises all customers affected will receive an automatic refund.
Some refunds will total a few pence. Some could top £100 for high users, as £1,000+ overseas internet charges have been reported.
Tens of thousands affected
Vodafone refuses to disclose how many people were affected, only saying the total represents a "very small proportion" of its customers.
Estimates from the Association of British Travel Agents suggest around 3.5 million UK travellers visited a non-EU country during the problem period, the vast majority of whom will own a mobile.
This means 330,000 Vodafone customers on a monthly contract could have been outside Europe in that time given it has a 20% market share, according to mobile regulator Ofcom, with 47% of its users tied into a contract.
Not all of this estimated total were at risk as the figure includes business customers who were not affected, while not all will have used internet data, but the potential numbers are still vast.
Those on any pre-pay tariff were not affected, while the blunder only applied to internet data use, not calls or texts.
Rose Harris, MoneySavingExpert.com consumer products analyst, says: "This was an almighty cock-up by Vodafone, and its tens of thousands of customers affected should be thankful to the Dimerys for highlighting this problem.
"If it had gone completely unnoticed, it could have netted the company millions of pounds in extra revenue.
"At least, now Vodafone is aware, it has promised refunds. If you're affected, check your bill to ensure the refund arrives."
Auto refunds
Vodafone says those affected will be alerted by text over the coming days.
The company says anyone who has already received an incorrect bill will see the refund on their next statement.
If you've yet to receive your incorrect bill, the refund may get applied by the time it arrives.
Vodafone says it will be clear on statements that the payback applies to an incorrect charge.
If you don't see a refund on your next bill (or the one after if it was already in the post this week), contact Vodafone customer services.
How to spot the VAT blunder
The initial 'quick breakdown' section on a Vodafone statement lists how much you have spent on rental, insurance, total calls, total texts and total internet data for the billing period.
If you have used the phone outside Europe, make sure any total spend on internet data in that section of the bill has 'VAT at 0%' next to the amount.
If you used data in the EU (including UK) and outside Europe, two totals may appear: one with VAT exempt and one without.
But make sure the correct sum has 'VAT exempt' next to it by adding up, from the itemised section, how much you spent on non-EU data.
A Vodafone spokesman says: "This was an isolated case arising from changes made in June to how we charged for data roaming.
"We have now corrected this and are letting any customers know who have been affected. It only applied to consumer contract customers who used data in VAT-exempt countries.
"People are being credited at the moment; they will see the credit on their next bill."
Further reading/Key links
Cut overseas costs: Mobile Roaming
Slash mobile costs: Cheap Mobiles
Sell old mobiles: Sell Old Mobiles
iPhone guide: Cheap iPhones