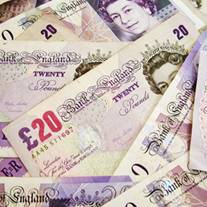 Banks have been ordered to stop harassing consumers with heavy handed threats for the non-payment of relatively small debts.
Consumer watchdog, the Office of Fair Trading (OFT), has told lenders Alliance & Leicester (part of Santander), American Express, HFC (part of HSBC) and loan provider Welcome Financial to only use 'charging orders', that can sometimes lead to forced property sales, where absolutely necessary.
In some cases, consumers have been pursued in this way for debts of less than £600.
While the quartet above were found to be the worst offenders, following an investigation, the OFT is warning all banks, credit card companies and loan firms to ensure they treat customers fairly when chasing borrowers.
Banks that fail to adhere to its rules face penalties including fines.
What is a charging order?
Charging orders allow a creditor (the company owed money), in extreme cases, to recoup unpaid debt from the proceeds when their customer sells their home.
In some instances, a creditor can force the homeowner to sell earlier. This effectively turns an unsecured debt into a form of secured debt.
A secured debt, such as a mortgage or secured loan, is one where the lender can repossess your property if you fail to pay, meaning your property is the lender's security, hence the name.
Yet in the cases examined banks sometimes used charging orders too vigorously in the OFT's eyes, using the security of borrowers' homes to recoup unsecured credit card and personal loan debt.
What did the probe find?
The OFT's investigation found the banking industry as a whole often:
Fails to consider a customer's circumstances before applying a charging order.
Uses charging orders for relatively small debts.
Does not double-check its decision-making process.
Applies exorbitant charges for referring cases to a debt agency.
Meanwhile, in a minority of cases, lenders send "oppressive and/or misleading" correspondence.


Ray Watson, from the OFT, says: "Our investigation uncovered instances of charging orders being used to secure debts of less than £600.

"Lenders are entitled to use charging orders but must do so proportionately. Where we consider the use of charging orders to be unfair or oppressive we will take action to protect consumers."

Santander stresses that it operated a different policy to A&L, though A&L's approach, now the pair are more integrated, reflects that of its parent company.

Our view

Martin Lewis, MoneySavingExpert.com creator, says: "Hoorah. It's very good news the OFT is cracking down.

"Mortgage lenders need to add the phrase 'your home may be repossessed if you do not keep up repayments' yet the way some credit card and loan companies have misused charging orders, they should be forced to do the same.

"They've been having their cake and eating it. They flog 'unsecured' lending at higher rates with less regulation, then when problems occur, suddenly abuse this niche piece of legislation to get a claim on people's homes.

"Therefore, borrowers have the worst of both worlds – high rates with their property at risk."

Further reading/Key links

Get help: Mortgage Arrears, Redundancy Help, Debt Problems
Cost-cutting guides: The Remortgage Guide, Cheap Mortgage Finding, Cheap Loans, 0% Credit Cards