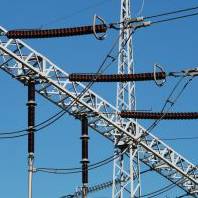 Energy suppliers are to be investigated in the wake of consumer price hikes after the industry watchdog discovered profit margins soared 38%.
Ofgem says the average margin on a standard dual-fuel tariff (where you buy gas and electricity from the same firm) had risen from £65 to £90 since September and it wants to ensure providers are not boosting profits at the expense of the consumer.
The move comes shortly after major firms including British Gas, Scottish & Southern and Scottish Power announced they would hit households with price hikes.
Ofgem says it will look at the "facts behind the numbers" as companies claim rising prices in the wholesale market – where suppliers buy their energy – left them with no choice but to lift bills.
'Play fair'
Alistair Buchanan, Ofgem's chief executive, says he wants to ensure firms "play it straight" with customers.
He says: "The energy retail market can only be fully effective if consumers have confidence that it is transparent and easy to take part in.
"So we will go beyond our usual quarterly reports on prices and do a comprehensive review of the retail market and our recent reforms from the consumers' perspective.
"We will also carry out a detailed investigation of the newly available retail accounts and the facts behind these numbers.
"Greater transparency in the market is good for consumers, investors and for the energy industry as a whole."
Warnings
Ofgem warned in a recent report that rising wholesale prices, boosted by increased demand and the impact of soaring crude oil costs, could be passed on to the consumer.
British Gas managing director Phil Bentley said earlier this month that his company had been selling gas at a loss, which was not sustainable.
But consumer groups have questioned energy suppliers' figures, claiming wholesale prices are still around half their peak in 2008, while in the same period customers' prices have fallen by less than 10%.
Ofgem said it aims to finish its investigation by March next year.
Martin Lewis, MoneySavingExpert.com creator, says: "We shouldn't get annoyed with energy companies for putting prices up. They're just doing their job – which is NOT to keep us warm, but to make money for their shareholders. After all, that's who we sold them to when they were privatised.
"The people we should get angry with are regulators and politicians; they are the ones with the responsibility for ensuring good supply of energy at a fair price.

"That's why this intervention is very welcome. The only question is does Ofgem actually have the teeth to sort out the big six beasts of the gas and electricity world? Its bite has been shallow in the past.
"We're now in a period of huge price hikes while some companies make huge profits. It doesn't take someone with a PhD in economics to work out something's up."
Further reading/Key links
Slash energy costs: Cheap Gas & Electricity
Your rights: Fight Energy Direct Debits
Capped tariff help: Is Your Cap/Fix Ending Soon?
Boiler protection: Boiler Cover