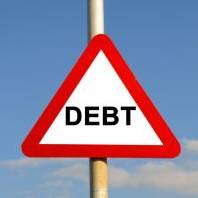 People suffering from mental health problems are almost five times as likely to have severe debts compared to everyone else.
That is the most shocking finding from a MoneySavingExpert.com poll to determine the scale of the problem of mental health and debt.
We are today launching a campaign to tackle the marriage made in hell of mental health and debt, including a major new free guide for sufferers and their carers (see the free Mental Health & Debt Help booklet).
Research for the guide showed that mental health problems cause debt, while debt worries also cause mental health issues.
In the poll of 6,700 people, 44% of those who've had mental health problems (or have partners who do) have had severe or crisis debts, nearly five times as many as everyone else (9%).
We asked the same questions of those with mental health problem and those without. Here are the results:
Those who've had or have mental health issues, including where partner had mental health problems.
Never been in debt – 18%
Only ever had limited debts – 22%
Big debts but not a problem – 16%
Severe or crisis debts – 44%

No mental health issues
Never been in debt – 34%
Only ever had limited debts – 41%
Big debts but not a problem – 16%
Severe or crisis debts – 9%
In both cases, mortgage and student loan debts are excluded.
Separate figures also show one in four British adults experiences at least one mental health problem a year such as clinical depression, anxiety or bipolar disorder.
Meanwhile, 38% of those seeking debt help had considered or attempted suicide. Deputy Prime Minister Nick Clegg this month pledged to give an extra £400 million to mental health services to put the sector on an equal footing with physical health.
Free guide

MoneySavingExpert.com today launches the first detailed guide of its type, to provide help and info for those with mental health and debt problems. It also provides help for family, friends, carers and counsellors.
The free PDF booklet was written with guidance from several leading charities including Mind, Rethink and Christians Against Poverty. It includes help on where to find free one-to-one debt counselling, working with banks, tips for bipolar and depression sufferers and how friends and carers can help.
The Mental health and debt booklet can be downloaded free.
Martin Lewis, MoneySavingExpert.com creator, says: "Those who have never experienced problem debt often consider it to be a purely financial issue – it's not. It can break up families, take the roof from your children's heads, kill confidence, pile on stress, cause depression and lead to suicide.
"As the UK's biggest money site, we can no longer divorce how people deal with debt emotionally and how they deal with it practically.
"I've often argued we need to focus on responsible borrowing, as you can't expect lenders to be responsible – their job is flogging debt. Yet with so many suffering from mental health problems, as a nation we need to think about how we help those who, often temporarily, cannot be responsible for themselves.
"We need to do some joined-up thinking to tackle this, such as banks allowing people to voluntarily register their mental health problems so they can track unusual spending patterns, then cut off accounts until a trusted friend says it's ok. We must help people take control.
"As debt problems tend to lag until after a recession, these days the suicidal emails we receive from people in debt are a regular, not surprise, occurrence. We've already heard from people that launching this guide has made them feel better, because they realise they're not the only ones suffering."
John Kirkby, founder of UK-wide debt-counselling charity Christians Against Poverty, says: "Life can be seriously miserable when you're dealing with problem debts. For the vast majority of our clients, these debts are not the only stressful thing going on in their lives.
"There's often relationship breakdown, illness or job loss all adding to the pressure. Feelings of hopelessness and isolation can quickly affect mental health. The good news is we see these same vulnerable people become debt free every day and this great guide from Martin Lewis and his team shows there is hope."
Paul Farmer, head of mental health charity Mind, comments: "Living with unmanageable debt is known to cause problems such as depression and anxiety, but the tactics of debt collectors can be one of the worst stresses of all.
"Mind has spoken to people who have been hounded day and night by debt agencies, had their houses invaded by bailiffs and have had to pay fees for the privilege many times greater than the original debt.
"When people's mental health deteriorates, it can be even harder for them to deal with debt, and the more their debts add up, the worse they feel, setting up a cycle of debt and despair that is very difficult to break.
"MoneySavingExpert's new guidance should be a first port of call for anyone worried about the impact of debt on their lives, so they can manage their money and seek advice before it gets out of hand."
Top ten tips for dealing with mental health and debt
There's no such thing as an unsolvable debt. Martin Lewis says: "For as long as I've been doing my job, I've never once seen a debt case that isn't solvable. It may not be easy, it may not be quick, but it's always doable." If you start to sort it out, it gets better.
Know the early warning signs. Even when people plunge into debt, depression doesn't bite overnight. Dr Rob Waller, consultant psychiatrist and director of Mindandsoul.info advises working out your warning signs such as tension headaches, arguments at work, back pain or bad skin. This is the time to take steps to keep on top of debt and depression.
If in crisis, get free debt help. If you've not got enough to pay the bills, visit a non-profit free debt counsellor, whose job is to help you, not to make money out of you. Try Christians Against Poverty, which specialises in helping those in debt who are emotionally struggling, or agencies such as the Consumer Credit Counselling Service and Citizens Advice.
Stop borrowing. It sounds obvious, but sorting out existing debts is harder if you keep adding to them. If you feel up to tackling your finances, the easy start point is to do a budget and work out where the money's going (see the free Budget Planner).
Consider informing your bank. Once a lender is aware a customer has a mental health condition, it has to make adjustments. The Lending Code says banks should consider keeping a debt in-house rather than passing it to debt collectors and make court action the last resort. Though telling your bank is a decision to discuss carefully with a case worker or debt counsellor.
Check if you qualify for disability living allowance (DLA). In some cases, mental health issues mean you qualify for DLA of between £19 and £121 per week (though this is currently under government review). Do Benefitsandwork.co.uk's quick DLA test see if you qualify.
Banking control if you have bipolar. A few banks have procedures that allow you to register your mental health issues and stop your overdraft going beyond a certain amount. Bipolar disorder sufferers, who may be prone to overspending during a problem episode, could consider discussing this with their bank (worth chatting through with a debt counsellor or case worker first).
Consider adding a note on your credit file. If you overspend when you are unwell, you can volunteer to add information on mental health problems to credit files in what is called a notice of correction, which alerts potential lenders so they don't lend further credit. This can be added or removed whenever you want. There is full help to evaluate this decision in the guide.
Cut interest rates. The lower your interest rate, the more of your repayment goes towards clearing the actual debt, rather than just servicing the interest. For example, if you have credit cards, see if it's possible to do a balance transfer that pays off the debts on old cards for you, so you owe the new card the money at a cheaper interest rate.
Repay highest rates first. Try listing your rates, then focusing all spare cash on clearing the highest interest debts first; just pay the minimum on everything else. Once the highest is clear, you can shift to the second costliest.
Further reading/Key links
Get help: Mental Health & Debt Help
More tips: Budget Planner, Debt Problems, Mortgage arrears, Redundancy