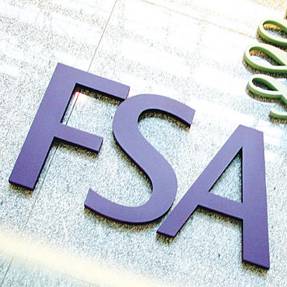 Plans to overhaul the structure of financial regulation were revealed today, in a bid to prevent a future financial crisis.
The Government claims consumers will witness greater financial stability and protection following what was perceived as the failure of the current regulator, the Financial Services Authority (FSA), to monitor the sector during the height of the credit crunch (see the Financial Fight Back guide).
The Bank of England (BoE), appointed by the Treasury, will sit at the top of the new tree (see the diagram structure below).
It will create three bodies to oversee the stability of the economy, the stability of firms and the way those companies treat the public.
They are:
The Financial Policy Committee (FPC). This will be responsible for ensuring the economy as a whole is stable and will sit within the BoE.
Under the FPC will sit the Prudential Regulation Authority (PRA) and the Financial Conduct Authority (FCA, which was due to be called the Consumer Protection and Markets Authority).
The PRA will ensure banks, insurers and other financial firms remain stable to attempt to prevent another Northern Rock crisis.
The FCA will monitor the way companies treat consumers. It will be the body most relevant to customers.
MoneySavingExpert.com money analyst Dan Plant says: "When the new regulatory landscape was first announced, the 'consumer protection' part of the CPMA was a beacon of light, seeming to signal a focus on helping consumers – after all, the banks have huge budgets and lots of help already.
"We now must all hope that by shortening the name, consumer protection doesn't end up in the gutter."
See the diagram below for the planned structure.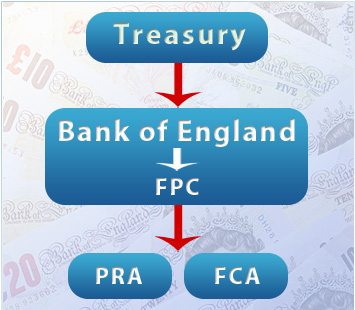 The new regime should be in place towards the end of next year, though it still needs to be approved by Parliament.
Meanwhile, the Financial Services Compensation Scheme, which pays savers and investors out when a firm goes bust, and the Financial Ombudsman Service, the arbitrator in disputes between consumers and firms, will essentially perform the same roles as now.
The Monetary Policy Committee, which sets the base rate, will sit alongside the FPC.
The reform follows perceived flaws in the current 'tripartite' system, where the Treasury, Bank of England and FSA are collectively responsible for financial stability.
This was highlighted during the depths of the financial crisis in 2007 and 2008, which resulted in the part-nationalisation of two of the largest banks in the world, RBS and Lloyds Banking Group, and the complete nationalisation of Northern Rock.
The FSA will retain its current responsibilities throughout the transition period.
Further reading/Key links
Ombudsman guide: Financial Fight Back
Reclaim missold debt insurance: PPI Reclaiming
Other reclaim guides: Bank Charges, Credit Card Charges, Direct Debits, Setting Off, Mortgage Arrears, Endowment Mis-selling