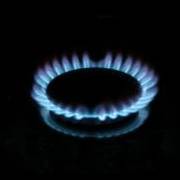 Energy regulator Ofgem plans to radically overhaul the energy market to help keep prices under control and reduce complexity for consumers.
It says the Big Six energy firms have too strong a stranglehold on the market, while it adds the over 400 tariffs available, which creates confusion, are partly to blame for the fact 75% of consumers have never switched, leaving them languishing on sky-high standard deals.
Key Points
Ofgem wants more competition to break Big Six 'stranglehold'
It wants fewer tariffs to reduce complexity
Scottish Power investigated over potential misleading claims
Ofgem is also launching an investigation into Scottish Power amid concerns it may have exaggerated the savings possible when switching to one of its tariffs.
Ofgem chief executive Alistair Buchanan says: "Ofgem is pressing ahead with its consultations to sweep away complex tariffs to expose energy suppliers' prices to consumer power.
"We will also pursue breaking up the stranglehold of the Big Six on the electricity market to encourage more firms, like new arrival the Co-op, to enter the energy market and increase the competitive pressure on the Big Six.
"Our latest report on prices also gives even more impetus to the need for radical reform as it shows that turmoil in global energy markets during 2011 has pushed up wholesale costs by 30 per cent since December 2010.
"Now more than ever, consumers need to have confidence that competition can operate effectively in setting energy prices."

To help competition, Ofgem says it wants suppliers to auction up to 20% of their output to smaller firms to encourage more competition.
British Gas managing director Phil Bentley told MoneySavingExpert.com in an interview this week that there is plenty of competition in the market, witnessed by the fact the UK has the lowest energy prices per unit in Europe.
Ofgem also wants firms to have no more than one standard tariff per payment method (monthly direct debit, quarterly payment or prepayment), though there will be no restriction on the number of online or fixed tariffs, which are usually cheaper.
A household on a typical standard tariff pays £1,150 a year, whereas a cheap online deal can cost £950 a year.
Ofgem will detail firm proposals later this year and put them up for consultation. In 2012, it will publish the actual reforms.
Today's announcement follows an earlier consultation in which it says it received widespread support from consumer groups for action.
Martin Lewis, MoneySavingExpert.com creator, says: "Sounds good. We've been waiting for years for Ofgem to sprout claws. This may be it. I hope this is it, but with few practical details I'll believe it when I see it."
Scottish Power investigation
Ofgem is also probing claims by Scottish Power in its marketing for its Direct October 2012 tariff which stated consumers could save £459 a year.
It is understood the concern is this saving may not still stand if prices rise again.
Scottish Power is also under investigation to see whether the difference between its standard credit and direct debit tariffs is too great.
Meanwhile, it, along with EDF Energy, Npower and Scottish & Southern Energy are still being investigated, as part of a long-running probe, into whether they mis-sold energy.

Buchanan adds: "Our new investigation into potentially misleading marketing by Scottish Power is a further strong signal to the industry that we wish to see a sea change in the way customers are treated.
"Companies that fail to play it straight with consumers need to understand that they risk facing enforcement action."