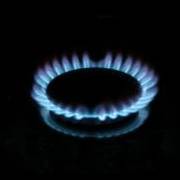 Ofgem has today published proposals for simpler energy tariffs.
It wants providers to offer one "no frills" deal where Ofgem sets the standing charge, which will be a fixed price all customers pay, which is similar to line rental on a phone contract.
Key Points
Ofgem wants simpler energy tariffs
Wants providers to offer one "no frills" deal
Aim to enable consumers to better compare tariffs
Suppliers can then set the price per unit of energy used.
In addition, providers will be able to offer more innovative tariffs, including fixed price deals.
It is hoped simpler tariffs will create a less confusing market and will enable consumers to better compare energy deals. At present, many are bamboozled by the complexity of deals.
Firms typically charge two sets of unit prices at present, whereby the first few units you use are more expensive than the rest, but the costs vary wildly. This makes it difficult to compare.
Ofgem research found that over 70% of consumers tested said they would be more likely to switch to cheaper tariffs if they were made simpler.
In a poll on MoneySavingExpert.com in September, 83% said they would rather there were fewer tariffs even if it means prices rise.
Writing for MoneySavingExpert.com last month, Prime Minister David Cameron and Energy Secretary Chris Huhne said firms need to simplify their tariffs ahead of a crunch energy summit between politicians, suppliers and consumers groups.
Ofgem's proposals are now subject to a 12-week consultation.
Other proposals
As part of the same consultation, Ofgem is also proposing increased standardisation of the presentation of bills, annual statements, price rise notifications and contract renewal information.
It also wants suppliers to use the same consistent language for key terms in communications with consumers and for suppliers to produce a 'Tariff Information Label' setting out key details of deals.
Ofgem hopes it new proposals will be backed with enforceable standards of conduct to ensure that:
Suppliers behave in a fair, honest, transparent and professional manner towards consumers.
Information given to consumers is complete, accurate and not misleading and is communicated in plain and intelligible language.
Suppliers do not market products or services which are inappropriate to consumers.
Suppliers act promptly and courteously to put things right for the consumer when things go wrong, and that customer service arrangements are fit for purpose.
Ofgem chief executive Alistair Buchanan says: "Encouragingly, we are seeing that major energy companies like British Gas, Eon and SSE are recognising the problems that Ofgem has identified and there is a growing sense of consensus forming behind the need for a simpler, more competitive energy market.
"Ofgem is now calling on all suppliers to back its reform programme, which gives energy suppliers a chance to draw a line under the past and an opportunity to restore consumer trust."
Simpler tariffs
Only last week British Gas announced a new simplified tariff regime, cutting the number of its tariffs down from seven to five, although it hasn't addressed the issue of complicated pricing (see the British Gas news story).
Consumer group Consumer Focus also wrote to Ofgem in December 2010 and again last month outlining the ways in which energy companies confuse and mislead consumers with complex tariffs.
Adam Scorer, director of policy and external affairs at Consumer Focus, says: "The idea of a simple tariff with a common standard charge and easily comparable unit prices is a necessary step given the state of confusion in the market.
"However, we will keep a watchful eye on what is allowed to be put into the standard charge."