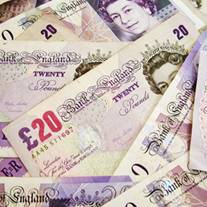 HSBC has taken a further £341.6 million hit to cover mis-sold payment protection insurance (PPI), it has been announced today.
The bank says it increased its provision to cover mis-sold PPI by £341.6 million in the three months to June, bringing HSBC's total costs to date to £1.1 billion.
HSBC has also revealed it has taken a £150 million hit for mis-selling complex financial products known as interest-rate swaps to small businesses, while it has set aside £445 million to deal with money-laundering penalties.
The bank's boss Stuart Gulliver apologised for "the mistakes of the past", saying: "We are profoundly sorry for our mistakes, and are committed to putting them right."
PPI hit
The additional provision for PPI mis-selling comes days after after Lloyds increased its provision for PPI claims by £700 million. This means it has now set aside £4.3 billion for reclaiming.
On the other hand, Barclays isn't be setting any further money aside to cover PPI claims.
This is the third PPI hit banks will have taken. Last year the banks set aside about £5.5 billion to cover PPI mis-selling after the British Bankers' Association trade body ended a legal battle in May 2011 which attempted to block the Financial Services Authority's rules on compensation.
In May this year the banks took a second hit with Lloyds Banking Group, RBS and HSBC setting aside an extra £800 million between them, on top of their original pots to pay out from. Barclays set aside an extra £300 million in April, also on top of its original pot.
Additional reporting by Helen Knapman.