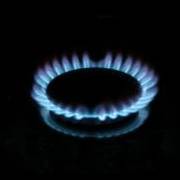 Scottish Power has launched the cheapest energy tariff on the market – which could spark a price war between suppliers.
The big six provider's new Online Energy Fixed November 2013 tariff comes in at £1,052 a year for average dual fuel users, which is now the cheapest tariff on the market according to comparison site uSwitch.
Scottish Power's offering knocks EDF's Blue+Price Promise September 2013, which costs £1,054 on average for dual fuel users, off the top spot.
But uSwitch says EDF's high-profile backing of London's Olympic and Paralympic Games may mean it wants to reclaim its position at the top of the podium, potentially firing up a battle between utility firms.
Tom Lyon, energy expert at uSwitch.com, says: "This could be the spark we need to ignite a price war. Scottish Power is the first of the big six to openly challenge EDF Energy's position as the cheapest supplier.
"With the Olympics about to start, and EDF Energy's prominent involvement as a sponsor, it will want to retain that crown so we may see a retaliatory move.
"If suppliers start to battle it out, consumers will benefit. Not only can they switch to a more competitive deal, but they can also enjoy the peace of mind offered by a fixed price plan at no extra cost."
Asked today if it had any plans to compete with Scottish Power's new tariff, an EDF spokeswoman would only say: "All our tariffs are constantly under review."
For those considering switching, neither tariff carries early cancellation fees, while EDF promises to tell customers if another supplier is £1 a week or £52 a year cheaper.
For further information on switching, see our Cheap Gas and Electricity guide.