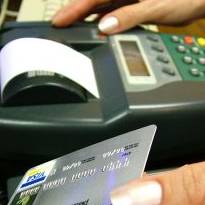 New Nationwide banking customers who've been abroad in the past month should check their statements now to make sure they haven't been charged a non-sterling fee for purchases made in the UK.
The building society says it's aware of an issue where a "handful" of current account customers, including those with its paid-for FlexPlus account, have been charged an overseas fee when using their debit card in the UK.
Most providers charge a fee for using debit cards abroad. Nationwide charges a 2% load on spending overseas, so if you bought £100 of goods in the UK after returning from a holiday, you may have been charged £102.
MoneySavingExpert.com was first notified of the problem by Fiona Quinn from Bristol. She noticed that the same week she'd returned from France, non-sterling charges had been applied to some of the transactions she made in the UK. She has since had these refunded by Nationwide.
How do I know if I'm affected?
To be affected, you'll have to have:
Opened a new current account with Nationwide after November 2012, plus
Been abroad since 11 March 2013, and
Had transactions made in both a foreign country and the UK posted to your account on the same day. Transactions don't have to have been made on the same day, although they are most likely to have been.
Nationwide won't contact you to let you know you're affected. But it says the problem has now been fixed, while it is refunding affected customers' fees as soon as possible.
However, if you've checked your statement and think you've been affected by this, you can contact Nationwide's customer service team.
It's unclear exactly how many customers are affected, as Nationwide won't tell us the exact figures.