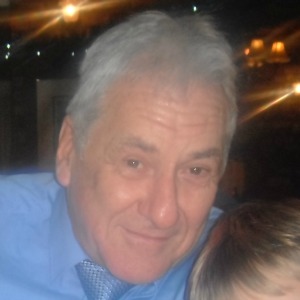 A retired headteacher makes hundreds of pounds each year by switching his savings between four accounts and using cashback credit cards.
Nigel Evans (right), 67, from north Wales, says he only spends about 20 minutes once a month switching money between accounts. But he estimates he's made £500 each year since he retired three years ago, just from being bank account-savvy.
Here's what Nigel's done over the past three years.
After previously banking with NatWest, he switched to First Direct at retirement, cashing in on a £150 switching bonus on offer at the time. This is where his workplace pension is paid into (see the Best Bank Accounts guide for the top deals now).
This allowed him to become a regular saver with the bank, earning 8% on a maximum of £300 a month (see the Top Savings guide).
He opened a Halifax Reward current account two years ago to earn £5 a month. Its conditions state you must transfer at least £1,000 into the account each month, so he transfers cash from First Direct to Halifax each month.
Two months ago, he also opened a Nationwide* FlexDirect current account, paying 5% interest on balances up to £2,500. He fills up this account with £2,500 from his Halifax account.
He also has a Santander eSaver account, paying 1.25% interest monthly, which his state pension goes into and is used if he reaches his Nationwide limit.
He makes all his purchases using an Aqua 3% cashback credit card until the £100 cashback limit has been reached.
He then switches to his Capital One* credit card, which pays 0.5% cashback. He pays his credit card bills in full so no interest is charged.
He also boosts his income by using cashback sites such as Quidco, and regularly switches energy suppliers and finds the best insurance deals.
Nigel says: "I used to be a headteacher so I didn't have time for any of this, but when I retired I wanted to maximise my pension and try to beat the system so it's not always the banks that make money.
"When you're retired, money seems to have more value, so it is more important that you maximise what you have got.
"It all adds up. I am fortunate that I have an occupational pension which means I get a reasonable sum. But for anyone who is just on a state pension, it is awful."
* Using these links helps the site stay free to use, as they're 'affiliated links' which invisibly take you usually via affiliate linkage or commercial money sites, which then pay this site. You shouldn't notice any difference, the links don't impact the product at all and the editorial line (the things we write) is NEVER impacted by the revenue. If it isn't possible to get an affiliate link for the best product, it is still recommended and still included. The following links, Capital One and Nationwide are identical unaffiliated links provided for the sake of transparency. Click on the following link for more details on how this site's financed.