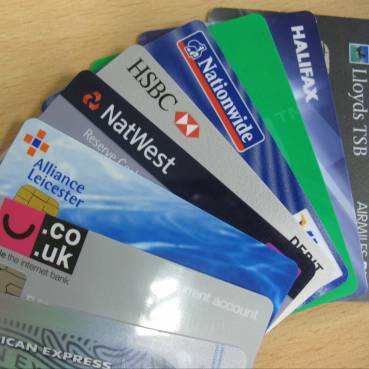 Millions are set to share up to £1.3 billion in redress after 13 high street banks and credit card firms agreed to offer money back for mis-sold credit card and identity theft protection – but most claims are on hold for now.
The Financial Conduct Authority (FCA) says the major banks and credit card companies, together with card insurer CPP Group, have agreed to set up a central redress system. But when it launches, it will only be open for policies bought or renewed from 2005.
Victims won't get their money back till next year. But if you're one of them, you won't need to prove you were mis-sold to. Claiming guarantees money back.
Those mis-sold before 2005 could still get their money back. However, they will have to go directly to the company that flogged them the policy, and then the free Financial Ombudsman Service, if they are rejected.
The scandal involved 23 million CPP insurance policies, either for card protection or identity fraud. However, millions of these were sold by banks and credit card firms, not just directly by CPP. The insurer was fined a joint record £10.5 million by the FCA's predecessor, the Financial Services Authority, in November last year.
Below is a Q&A with everything you need to know.
What happened? How was this insurance mis-sold?
The FCA lists a wide range of abuses by banks, credit card firms and CPP itself, including:
The company told customers they should take card protection, which provided cover for fraud of up to £100,000. Yet banks have to cover fraud unless they can prove the customer was grossly negligent.
Sales agents were overly-persistent and were even given targets for dissuading people to cancel their products.
The risk of ID fraud was overstated.
There's more in the Financial Services Authority's final notice on CPP, where it announced the fine. This contains a full breakdown of its failings.
You can guard against lost or stolen credit, debit or membership cards for free. Our CardsGone tool instantly gathers the phone numbers you'll need if your cards are lost or stolen.
How many people are affected?
Around seven million people have had a CPP policy, but not all of these will have been mis-sold to.
In total, 4.4 million policies were sold after 2005. But due to them being renewed, a total of 23 million policies are involved in the scandal.
What did these products cover?
Card protection allows you to call one number to have both credit and debit cards stopped if they are lost or stolen. It also provides insurance to cover fraudulent transactions and lost keys.
ID fraud cover gives access to credit reports, and covers expenses and gives advice to help you get their money back.
But the worth of both products is thoroughly dubious. Banks normally cover the cost of fraud themselves, while credit reports are free or £2 each. So you could be buying insurance to cover the cost of a few phone calls.
How much can I get back?
You'll get the money you paid in premiums, minus any money paid out by the policy. You'll also get interest, calculated at 8% per year.
Card protection policies cost about £30 per year while identity protection came in at about £80, though the exact amounts varied.
I've been mis-sold to. What do I do?
As long as the mis-selling happened in 2005 or later, or you renewed a policy in 2005 or later, you will be part of the central redress scheme once it's established. Here's what happens next:
CPP will write to policyholders from 29 August with more information about the compensation scheme. Banks, credit card firms and CPP will also advertise in newspapers to make sure people hear about the compensation.
Customers will be invited to vote on whether they want the scheme to go ahead. This is a legal requirement. A majority of customers will have to vote in favour of the scheme for this to happen.
If a majority votes in favour, the High Court will be asked to approve the scheme.
If the scheme is approved, CPP will write to policyholders again. This time, it'll be to ask whether they want to be considered for compensation. This would include a claim form that has to be completed, signed and returned to CPP before the specified deadline.
Crucially, you won't need to prove you were mis-sold to. If you complain, you will get your money back. It's that simple.
Don't use a claims management company to help you claim redress, as it'll take a cut of what you get back.
If you make a claim, your policy will be cancelled – even if your claim is rejected. However, the insurance is largely useless anyway.
CPP and these high street banks and credit card issuers have agreed to be part of the scheme:
Bank of Scotland
Barclays
Canada Square Operations Limited (formerly Egg)
Capital One
Clydesdale Bank
Home Retail Group Insurance Services Limited
HSBC
MBNA
Morgan Stanley Bank
Nationwide
Santander
The Royal Bank of Scotland
Tesco
Lloyds TSB is not on the list because it says it didn't sell CPP.
The reason for the cut-off is because the FCA's predecessor, the Financial Services Authority, didn't start regulating insurance until 2005.
I was sold CPP before 2005. Can I claim?
If you were mis-sold to before 2005 and didn't renew the policy in 2005 or later, don't fear.
You can still complain to the firm which sold you the policy, and you can do it now. If you're rejected, you can take your case to the free Financial Ombudsman Service.
However, for the Omudsman to adjudicate, it must be within three years of you being reasonably aware you were mis-sold to. Given the news has only come out recently, you should fit this criteria.
How do I know I had a CPP policy?
Check old documents and paperwork to find out whether you had a policy.
If you can't find anything but think you may have it, check credit and debit card statements. CPP says its name should be on those statements.
CPP's Card Protection product was also known as Card Guard, offered by HSBC; Card Safe – offered by M&S Money; Barclaycard Card Protection, Barclays Cardholder Protection; NatWest Card Protection; Egg Emergency Cover; Card Protection Plus and Commercial Card Protection, which were sold by CPP and a number of its business partners.
I was sold a CPP-type policy from another company. Can I claim?
If you were sold a credit card or ID protection policy from another firm, you can't claim under this redress scheme. This is because it's been set up for those who were sold CPP policies, either directly by CPP or by a third party.
But if you believe you've been mis-sold, you can complain to the company as always. If you receive an unsatisfactory response, you can take your complaint to the Financial Ombudsman Service.
'Systemic mis-selling'
Dan Plant, head of editorial at MoneySavingExpert.com, says: "It's important that redress is finally being sorted after another systemic mis-selling scandal from the banks for what were largely useless policies.
"A note of caution is needed as we cannot afford for this be delayed any further. Existing complaints have been put on hold, and new ones not allowed while this scheme is sorted.
"We're crossing all our fingers and toes that this doesn't turn into another PPI debacle, with legitimate claims being endlessly ignored.
"We've already heard about lots of successful reclaims totalling hundreds of pounds from customers who were told these insurance products were compulsory or experienced super-pushy sales techniques. Millions were mis-sold to and are entitled to whatever they paid out."