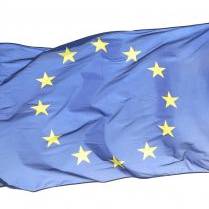 The cost of using your mobile phone around Europe could be slashed after the European Commission announced plans to end roaming charges across the continent.
Mobile roaming charges are currently capped in the 28 European Union states, along with Iceland, Liechtenstein and Norway (see our Mobile Roaming guide for tips on cutting costs).
Now European Commission president Jose Manuel Barroso plans to do away with the extra charges altogether, as well as cutting landline call costs.
He wants network operators to offer plans which work across the EU, or to allow customers to be able to pick a cheaper provider for each country they visit without having to change Sim or number.
The plans will need to be backed by European governments, as well as by the European Parliament, before becoming law.
They include:
Outgoing landline calls: Companies won't be able to charge more for landline calls within the EU than they do for a long distance call within within their home country. So a call from Birmingham to Barcelona, Berlin or Budapest would cost the same as one to Bradford.
Outgoing mobile calls: These prices would be cut to a maximum of €0.19 (16p) per minute, plus VAT.
Incoming calls: Charging customers to receive calls would be banned in the EU from 1 July 2014.
The plans also include giving you the right to opt for a 12-month mobile contract if you don't want a longer one.
And if you don't get the mobile internet speeds you were promised by your provider, you would be able to walk away from your contract.
We've asked the European Commission for details on what the plans mean for text messages and data roaming, and will update this story when we get them.
What are the maximum mobile charges under current rules?
Outgoing calls: €0.24/min (20p)
Incoming calls: €0.07/min (6p)
Texts: €0.08/text (7p)
Data (using the internet): €0.45 per megabyte (38p)
Be vigilant when using mobiles abroad
MoneySavingExpert.com head of editorial Dan Plant says: "We're delighted the end seems nigh for excessive EU roaming charges, and the horror stories of £1,000 mobile bills that go hand-in-hand with them.
"There's still a lot of detail to be worked out, so we hope all aspects of the fees are dealt with, and no loopholes left for providers to jack up the cost.
"We want a simple level playing field so people on holiday are charged just as they would at home – so any minutes, texts and data used abroad simply come out of inclusive minutes for those with a monthly contract, or are charged from PAYG balances as if you were in the UK.
"Until the new regime is fully up and running, and all devil in the detail has been revealed, everyone should be super-vigilant about how they use mobile phones abroad. At present, even listening to a voicemail costs a whopping 24p/minute, and don't forget charges outside the EU are still astronomical."
European Commission vice-president Neelie Kroes says the plans are "great news for the future of mobile and internet in Europe".