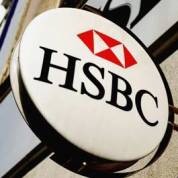 HSBC is the latest bank to set aside extra cash to compensate victims of the payment protection insurance (PPI) mis-selling scandal, it's been announced today.
A further £95 million was added to the HSBC group's mis-selling redress pot in the third quarter of this year (see our Reclaim PPI for Free guide for how to claim yourself).
In total, HSBC, which includes First Direct and M&S Bank, has put aside £1.8 billion for PPI mis-selling.
Figures released by the Financial Ombudsman Service in September showed that HSBC wrongly dismissed PPI complaints, or didn't pay adequate redress, in 37% of cases in the first six months of the year (see the Lloyds TSB and BoS worst for wrongly dismissing complaints MSE News story).
Last week, Lloyds Banking Group announced had put aside an additional £750 million to cover PPI, while Royal Bank of Scotland said it had put aside an extra £250 million (see the Lloyds and RBS/NatWest stories).
Despite the additional PPI costs, HSBC reported pre-tax profits of £2.8 billion, up from £2.2 billion this time a year ago.