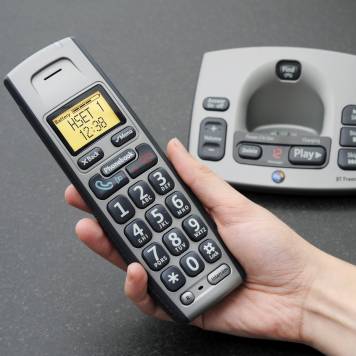 Most of Virgin Media's five million home phone, broadband and TV customers will be hit by average price hikes of 6.7% from February.
Those on Virgin Media's most popular bundle – the Essential Collection, which includes calls, TV, broadband and line rental – will see increases of £3/month, taking bills from £40.99 to £43.99. (See Digital TV Deals for tips on cutting costs.)
The telecoms giant says the average customer will pay 6.7% more from 1 February but if you're affected, your actual increase will depend on which package you have.
But as most services are billed in advance, customers should expect to pay more from 7 January onwards. The exception to this is call charges, which are billed in arrears.
Some customers, including customers who use an ADSL connection instead of cable and those on some legacy packages which aren't available to new customers, will be unaffected by the price hikes.
From February, Virgin Media will begin to offer 152MB broadband speeds – up from 120MB – to those who choose a high-speed package, allowing several users within a household to stream high definition content at the same time without any buffering.
Which prices are rising?
The key price rises are as follows:
Line rental: Will increase by £1/month, from £14.99 to £15.99.
Broadband and line rental bundles: Will increase by £2/month.
Local geographic calls outside of call plans: Will increase from 9.94p/minute to 10.60p/minute.
Virgin Media's line rental saver, which allows customers to pay upfront for a year's line rental at a discounted price of £120, saving £60/year compared to its standard line rental, will also increase to £128 from 1 February.
If you want to stay with Virgin Media, you should lock into its line rental saver before 1 February while it's still only £120.
You can leave your regular Virgin Media line rental contract penalty-free mid-term if you're switching to its line rental saver. That said, you can still get line rental cheaper elsewhere – see our Cheap Home Phones guide to compare costs.
Virgin Media is writing to customers to tell them about the changes. They come after Sky and BT announced forthcoming hikes earlier this autumn.
Sky's line rental will rise from £14.50 to £15.40 per month from 1 December (see the Sky phone customers face price increases MSE News story), while BT's line rental will rise from £15.45/month to £15.99/month from 4 January (see the BT reveals price rises MSE News story). Both firms are also upping some call costs.
Virgin Media last upped its prices on 1 February this year, with line rental increasing from £13.90/month to the current level of £14.99/month.
Can I leave penalty-free?
Virgin Media says you have 30 days from receiving a letter or email informing you of the price rises to tell it you want to leave your contract – in which case, you'll be able to do so penalty-free.
Anyone with a new landline, broadband, and mobile contract, including bundled contracts in some cases, which begins after 23 January will be able to leave their provider penalty-free if it ups prices mid-term, after Ofcom clarified its rules (see the Phone firm hiking prices? You'll soon be able to dump it, penalty-free MSE News story).
Virgin Media press executive Dana Hashem says: "We're letting our customers know their cable bills are changing from February next year, increasing by 6.7% on average.
"We're committed to giving our customers unbeatable value for their subscription and we're about to start boosting broadband speeds yet again, making sure our superfast broadband keeps Virgin Media homes one step ahead."