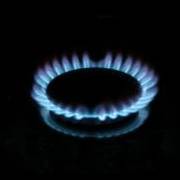 Prepaid energy customers will have more choice over getting a fixed gas and electricity tariff, as EDF has today announced it'll become the second of the big six energy suppliers to offer one.
Over four million homes use prepayment meters, which are gas and electricity meters that allow you to pay for your energy on a pay-as-you-go basis (see our Cheap Prepaid Gas and Electricity guide to cut costs).
British Gas is the only big six supplier to sell fixed energy tariffs to prepaid customers, while Ovo and Spark (which has had poor feedback on our forum) are the only other suppliers on the market to offer such deals.
Fixed tariffs enable customers to lock in and protect themselves against potential price hikes. But the fixed prepaid market isn't as competitive as it is for standard energy users.
British Gas' fixed deal, which locks in customers until 31 March 2016, is the most expensive prepaid tariff on the market at £1,254/year for typical dual fuel users. This is £90 more than the cheapest prepaid tariff from EDF at £1,164 for a typical dual fuel user.
EDF's fixed prepaid deal
Big six supplier EDF today says it plans to launch its first ever fixed tariff for prepaid customers this summer.
The details are still being ironed out, but EDF says it's likely to be a two-year fix, which will undercut British Gas' tariff by "quite a bit".
A spokesperson for EDF says: "We plan to launch a fixed rate tariff for prepay meter customers this summer. It will be open to both new and existing customers and will be competitively priced.
"The tariff will provide prepay customers with a real choice for the first time and allow them to protect themselves against any potential price rises.
"We will provide further details of the product closer to the time it's launched."
How to cut costs
But don't wait for EDF's tariff to be launched to cut costs, as you can do so now. Here's how:
Switch prepay tariff. If you're on a standard prepay tariff, you're probably overpaying. Compare now using an online price comparison site such as Energyhelpline. Remember that energy prices vary depending on where you live and how much you use.

If possible, get a free standard meter. A normal electricity or gas meter where you get bills rather than pay-as-you-go is cheaper. Many can save £220+/year by changing to a normal meter. First try to convert or switch to a provider that'll do it for free. But be aware of the budgeting difficulties – some suppliers charge for credit meters.

Fix your prepay price. You can't get the top fixed deals if you're on a prepaid electric or gas meter. British Gas' deal, for example, costs someone on a typical prepay bill £90 more, which is a hefty premium for fixing to get price surety. It also comes with big £50-per-fuel exit fees. However, it could be worth considering fixing, as if prices rise by 10%-20% over the next couple of years, it could turn out to be a good deal. However, only a crystal ball can truly tell you.