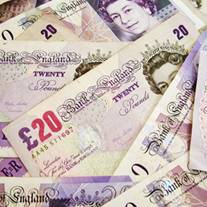 Banks and credit card providers are reopening two and a half million old PPI complaints after unfairly rejecting or underpaying victims, the regulator revealed today.
The Financial Conduct Authority (FCA) says firms have agreed to reassess more than two and half million complaints from 2012 and 2013. See our Reclaim PPI and Reclaim Credit Card PPI for info and template letters on how to reclaim yourself for free.
It's the banks themselves, which have identified the claims that will be reopened. So there are no specific details on how to tell if your claim is affected. Here's what you need to know based on the information we have:
Complainants don't need to do anything, banks will automatically reopen affected claims and providers will get in touch if the final outcome of your case has changed. They won't get in touch if the outcome hasn't change.
The FCA says its intention is for banks to only reopen cases that haven't already been adjudicated on by the Ombudsman, but that it's up to firms what they want to do. It says where cases are with the Financial Ombudsman Service, they can be recalled by the banks.
The Ombudsman says it's too early to say how the reopening of cases it already has on its books will work in practice, and whether or not there will be different processes in place for claims that are mid-investigation, for claims that are with it but have yet to be opened, and for claims that it's already decided on.
The FCA hasn't set out a formal time frame for complaints to be looked into, but says it expects firms to do so "promptly".
Lloyds Banking Group, which has so far paid out more to cover PPI claims than any of the other major banks, says it's reopened around 500,000 complaints as part of this review. It began working on these earlier this year and hopes to conclude its review by 2015.
'Don't let banks get away with it'
MoneySavingExpert.com managing editor, Guy Anker, says: "We've heard many tales of banks trying to wriggle out of making payments to victims of the scandalous methods many of them used to wrongly flog this often useless insurance in the first place.
"Some two and a half million cases are being re-opened, but that won't capture all those wrongly turned away. We urge anyone whose claim is rejected unfairly to seek redress via the independent Financial Ombudsman Service. Don't let banks get away with it."
If you have any doubt about whether your case was unfairly rejected or whether you were underpaid, take your case to the Financial Ombudsman Service.
You have six months from receiving a final response from your provider to take your case to the Ombudsman. The Ombudsman will not consider cases where a final decision was received more than six months ago.
However people who have cases reopened by the banks and given a new final outcome, will get another six months from then to take their cases to the Ombudsman.
£16bn has been paid out in redress since January 2011 – when the FCA began tracking payments – but the overall amount is set to well exceed over £20bn.
PPI providers have notoriously tried a number of different tricks to get out of repaying customers:
In April this year MoneySavingExpert.com revealed how Barclays, Lloyds and NatWest/RBS sometimes underpaid PPI victims by around a third (see the Reclaimed PPI? Some banks have underpaid £100s MSE News story). It's possible some of these complaints may be among those that are being reopened.


In February 2013 Lloyds Banking Group was fined £4.3 million by the City watchdog for massive delays in paying back mis-sold PPI, after MoneySavingExpert first revealed the plight of victims (see the Lloyds fined £4.3 million over PPI delays MSE News story).


In January 2013 The Co-op was fined £113,300 by the regulator for unfairly putting complaints on hold (see the Co-op fined for delaying PPI complaints MSE News story).
Complaints handling 'improved'
The FCA's report also found that firms have improved the way they handle complaints. In 2012 and 2013 the proportion of complaints being upheld in favour of consumers fell, but the FCA says following its intervention these figures have now "picked up".
The FCA adds that the number of complaint decisions overturned by the Financial Ombudsman Service have also fallen from 88% in late 2011 to 56% in late 2013, meaning lenders are now making the right decision on complaints more often.
13m complaints since 2007
The FCA's update report also gives a snapshot of the PPI redress programme at this moment in time; it shows:
Firms have now handled over 13m PPI complaints since 2007.
Seven out of ten claims have been upheld in the consumer's favour.
The Financial Ombudsman Service has received over 1m complaints from people unhappy with the response from their provider – equal to about a quarter of all rejected complaints.
3.2m letters have already been sent to people who are likely to have been mis-sold PPI but have yet to complain, with a further 2m to be sent in the coming months.
Martin Wheatley, chief executive officer, at the FCA, says: "Making sure anybody previously mis-sold PPI is treated fairly now, and paid redress where its due, is an important step in rebuilding trust in financial institutions. In around two and a half million complaints this was not necessarily the case so, at our request, firms will be looking at these complaints again.
"The process is now working well; in just over three years £16bn has been put back into the pocket of the consumer – that is unprecedented. Given the enormity of this exercise it is no surprise that there have been some issues along the way but our approach is delivering a good result for consumers."