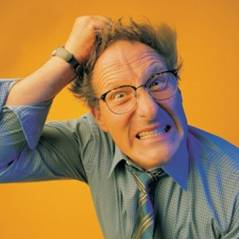 Ofgem has written to the big energy suppliers demanding they take action on the poor handling of complaints after the regulator found the average customer had to contact their supplier six times before an issue was resolved.
The energy regulator has sent letters to the big six providers – British Gas, EDF, E.on, Npower, Scottish Power and SSE – about what it calls an "industry-wide failure" after it found that more than half of customers who complained – 57% – weren't satisfied with how their provider handled the problem. (Join our free Cheap energy club to find the best deals for you.)
Based on research it carried out in February, it adds that in almost half of the cases where the supplier considered a case resolved, the customer did not, and for those complaints that had been resolved, half of them took more than two weeks to sort out.
Dermot Nolan, Ofgem chief executive says: "These satisfaction scores are frankly awful. Almost all energy suppliers need to improve their complaints handling as a matter of urgency.
"There are real business benefits to good complaints handling schemes, and it shouldn't need a regulator to tell companies about the importance of this.
"Suppliers must now tell their customers what steps they will be taking to put things right. We are already formally investigating Npower about complaints handling and other customer service issues, and this should send a strong signal to all suppliers that, where necessary, we will take action."
Today's letter, which was also sent to smaller and independent suppliers, urged companies to improve the speed with which they resolve complaints, to communicate better with customers during the complaints process and to be more proactive in finding solutions.
The letter reads: "The results are unacceptable. I am therefore drawing attention publicly to these findings to leave you in no doubt about the need to act quickly to improve matters.
"I expect you to provide a public response to the issues raised in this letter."
The regulator says many customers are responding to poor service by switching supplier, with nearly one in two customers having either already switched or planning to switch because of their complaints experience.
Sharp increase in dissatisfied Npower and Scottish Power customers
Ofgem says satisfaction levels with Npower and Scottish Power, in particular, have fallen, from 36% to 21% and from 44% to 20%, respectively. Only SSE managed to maintain the levels of satisfaction found in the last investigation, which was carried out two years ago.
Earlier this year Ofgem opened an investigation into Npower's "prolonged customer service failings", the first under its new standards of conduct, which state that suppliers must treat consumers fairly.
Npower agreed to MoneySavingExpert.com's calls to wipe some customer's bills after exposing a raft of complaints from households who'd switched away from Npower thinking everything was in order, only to receive bills months later (see the Npower's slapping ex-customers with huge bills MSE News story).
What do Npower and Scottish Power say?
Npower, which got a slap on the wrist from Ofgem in June after it sent ex-customers huge bills months and in some cases more than a year after they left the firm, says: "We welcome this feedback from Ofgem as we're always looking to improve the way we support our customers. This research was undertaken in February, and since then we have made real steps forward in improving our service."
Scottish Power says: "The installation of a new £200 million IT system throughout 2014 has led to this sudden drop in our customer satisfaction scores. Although the transition has been challenging, we have recruited more than 250 additional customer service staff to answer calls and resolve any customer complaints.
"We are confident that customers will now start to see real long-term service improvements."