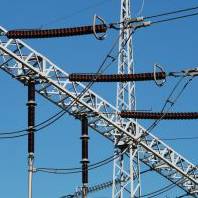 Energy firm SSE is to be investigated by Ofgem over concerns it restricted competition in the electricity connections market.
The move follows the regulator's review into the way in which housing developments and other sites not yet connected to the grid choose where they get their power from.
These developments don't have to select the local distribution network company, but can instead choose an alternative, independent, connection provider.
However, Ofgem found that while there has been progress in the last five years, the network company remains the sole provider for a number of key parts of the connections process.
As a result of these findings, a new enforceable code of practice has been introduced to increase competition in the market by giving independent competitors more say in the process.
Ofgem is also launching a probe into SSE after it found evidence that the big six energy provider possibly breached competition law. It is to investigate whether the company put its rivals at a disadvantage.
Maxine Frerk, Ofgem's senior partner for distribution, says: "We are requiring electricity network companies to work quickly to resolve the issues identified in the connections market, to reduce the hassle of getting connected to the grid and help lower costs for customers.
Revised code for price comparison sites
Separately Ofgem has today published a revised code for price comparison websites to meet tighter standards on how tariffs are displayed.
Websites accredited by Ofgem's "confidence code", which is designed to ensure customers can trust that some deals are not hidden from their view, will now have to follow the new code by the end of March or face losing their accreditation.
The new code requires that comparison sites:
Will have to list prominently the companies with which they have commission arrangements and to make it clear that they earn commission on certain tariffs.


Will be banned from automatically showing a partial view of the market by only displaying tariffs from suppliers paying commission to it. Instead, they will have to show all those tariffs available in the market unless customers actively choose to see a smaller number of tariffs.


Must end the use of confusing language to make sure the wording of any choice is clear to users.
The Ofgem announcements come at a time when three of the big six household suppliers – E.on, British Gas (and sub-brand Sainsbury's Energy) and Scottish Power – have announced price cuts following falls in wholesale energy prices.