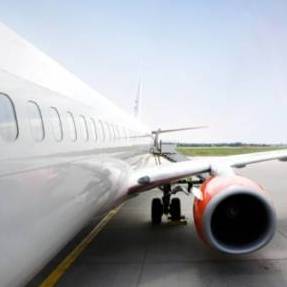 Aer Lingus, Jet2 and Wizz Air face legal action after the UK's aviation regulator found the latter two airlines are wrongly rejecting flight delay compensation claims, while Aer Lingus is failing to provide passengers with information on their rights.
The Civil Aviation Authority (CAA) will consult with the three airlines on these issues and will ask them to sign a legally binding document agreeing to comply with the law. This process is expected to take around six weeks.
If they don't agree to this the CAA can take the airlines to court, where if they still refuse to follow the law, they can be fined an unlimited amount.
In the meantime passengers can continue to submit claims as normal. See our Flight Delays Compensation guide to see if you're due up to £440 per person, and help on how to claim including free template letters.
Separately the CAA is also investigating Ryanair's approach to assessing claims for flights disrupted by technical faults after concerns about the way it's dealing with complaints.
This is expected to take around a month and if Ryanair is found to be disregarding the law, the CAA can also take enforcement action against it.
What did Aer Lingus, Jet2 and Wizz Air do wrong?
The CAA's findings follow a six month review of the 15 airlines operating in the UK with the highest passenger figures – this covers over 80% of the UK's aviation market. As a result of the review the CAA found the three airlines guilty of the following failings:
Read the Compensation Report and the 'A right to know' Report on the CAA's website for the full details.

What does this mean for my claim?
I've yet to submit a claim. As outlined above, the CAA says you can continue to submit claims as normal. But be aware that this doesn't mean airlines will deal with them correctly yet.


My claim's been rejected by the airline. If your claim's been rejected by the airline you can still take it to either the CAA, another relevant regulator, or to the European Consumer Centre depending on your flight. However their decisions are not legally binding. If the airlines' sign the CAA's undertakings you can also take your claim back to the airline to reassess it.


My claim's been rejected by a court. If your claim's been rejected at county court level you have 21 days to appeal the decision, after this your time runs out and the case can't be reassessed.
See our Flight Delays Compensation guide to see if you're due up to £440 per person, and help on how to claim including free template letters.
What about the 20% of the market the CAA missed?
As well as Aer Lingus, Jet2, Ryanair and Wizz Air, the other airlines included in the CAA's review were: British Airways, Easyjet, Emirates, Flybe, KLM/Air France, Lufthansa, Monarch, Thomas Cook, Thomson Airways, United Airlines, and Virgin.
The CAA says its next review will look at 15 other airlines serving the UK, after which in total it will have looked at 90% of the UK's aviation market.
It doesn't have plans to review the last 10% of the market as it wants to focus on the airlines serving the most passengers, but it does add that individual airlines can be looked into where issues reoccur.
What do Aer Lingus, Jet2 and Wizz Air say?
Aer Lingus says: "Aer Lingus' procedures, relating to the provision of information to customers affected by operational disruption, are fully compliant with all the relevant regulations. We have provided a number of documents to the CAA in recent months to substantiate this point and we continue to engage with the CAA to address their concerns."​
Jet2 says: "Jet2.com is paying compensation for disruption caused by technical faults in line with the landmark Huzar ruling and have already confirmed this to the CAA. The compensation is up to 400 euros (£289) per person even though our average fare is £80.
"Airlines are entitled to limit to two years the period in which claims can be made by contractual limitations and these have been upheld by the court on a number of occasions. Jet2.com strictly abides by court decisions and is acting in accordance with the law, not contrary to it."
Wizz Air's spokesman Daniel de Carvalho says: "Wizz Air confirms that, following established practice under English law and English court procedures, an application for stay had been made regarding a case in the English courts while the European Court of Justice is considering a relevant case relating to the extent of airlines' liability to pay compensation claims in certain cases involving technical faults and defects.
"After this lawful application for stay was denied by English courts, Wizz Air decided not to appeal this decision and to re-assess the tens of cases where customers claimed compensation after flight disruptions caused by unforeseeable technical faults.
"The UK CAA is well aware that Wizz Air is re-assessing these cases and has confirmed to the UK CAA itself, some time ago, that it will apply the UK CAA's own list of extraordinary circumstances in the relevant cases.
"Wizz Air further confirms that claims can be raised within two years after the flight disruption, in line with its general conditions of carriage agreed to by customers at the time of booking, an approach which has been upheld by the English courts."