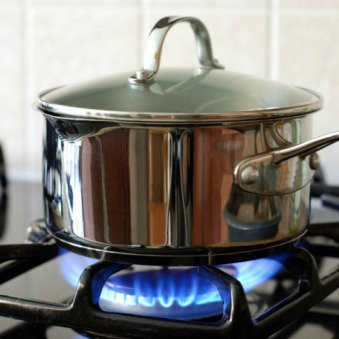 Scores of customers of Toto Energy have vented their anger over its 'hopeless service' with many reporting serious failings by the small energy supplier.
Past and present users have taken to the MoneySavingExpert.com forum and social media platforms to complain about shoddy customer service when attempting to contact the provider. Others have highlighted a variety of issues including direct debit payments being taken months after leaving the company.
Toto customers have reported hours-long call times when trying to get through to customer services, and say they are struggling to get responses to queries via email and social media - including requests for credit balances being refunded.
We've long warned about Toto Energy on our Cheap Energy Club citing its flaky customer service record, with the firm rated 'poor' by an alarming 92% of our users in our latest poll. Regulator Ofgem has confirmed it's aware of the latest concerns, and it's discussing customer issues with Toto.
If you're unhappy with Toto, consider switching supplier – see our Cheap Energy Club to do a comparison and see if you can save.
'Toto Energy nightmare'
We've seen dozens of complaints from Toto customers exposing a whole range of problems. These include ignoring requests for account credits to be refunded, severe difficulties contacting the company and reports of door-to-door 'salesmen' pressuring customers to switch to Toto. Here are a few examples:
I'm struggling to contact Toto – what can I do?
Toto told us: "Like every energy company we experience high call volumes at peak times, particularly Mondays. We do everything we can to answer our customers' calls and respond to their emails, and we're constantly looking at methods to improve. Our livechat service, available at totoenergy.com is a great way to reach us."
However, many have said they've struggled to get in contact with the supplier, and when we tried on Friday afternoon we were kept on hold for well over two hours before our phone disconnected.
You can call Toto on 0333 210 7070. If you can't get in contact with it, you may want to raise a formal complaint. You can do this direct with Toto or via the free Resolver tool. If you fail to get a response to your formal complaint, or the issue doesn't get resolved within eight weeks, you can then take it to the independent Energy Ombudsman.
On reports of delays to refunds, Toto said: "Our refunds process is taken very seriously and we're very sorry if customers feel they've had a slow response. They are, of course, not being ignored. Any instances of direct debits being taken months after supply has ceased would be investigated immediately, and resolved as a priority."
Ofgem expect significant improvements
An Ofgem spokesperson told us: "We are aware of these issues, and our compliance team are in talks with Toto Energy. If we do not see significant improvements in the customer service of Toto Energy, we will consider what further regulatory action is necessary."
Mark Dorman, Energy & Utilities Editor at MoneySavingExpert.com said: "For those that are worried about switching, don't let this put you off. There are plenty of providers out there – some new, some established – that have an excellent customer service record.
"The savings can still be in the hundreds. There are many customer service ratings out there you can check before you switch, including the ones on our own Cheap Energy Club. We also publish warnings where we've had poor feedback – as in the case of Toto."