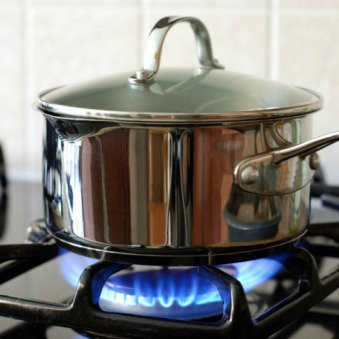 British Gas, Ovo Energy and Utility Warehouse forcibly installed many more prepayment meters than their competitors, the energy regulator has found - and all suppliers have been warned this tactic must be a last resort to recover debt.
Ofgem said energy firms obtained court warrants to install 84,000 prepayment meters in 2017, compared to 81,000 the year before, with British Gas's warrant installations increasing a whopping 26%.
It found three companies forcibly installed many more meters per head for newly indebted customers than the industry average - Utility Warehouse installed around five times as many, British Gas around twice as many and Ovo Energy around a third more.
Energy firms can forcibly install prepayment meters if credit meter customers fall into debt. But the regulator has warned struggling customers must first be put on a repayment plan, and gaining a warrant to install a prepayment meter should be a last resort for energy firms.
For more information see our Cheap Prepaid Gas and Electricity guide.
What did Ofgem find?
Ofgem's annual report, Vulnerable Consumers in the Energy Market, found the number of warrant installations for gas rose from 41,046 in 2016 to 42,283 in 2017, and for electricity they rose from 39,548 to 42,037.
It found British Gas's warrant installations increased from a total of 33,112 in 2016 to 41,614 in 2017.
The regulator is concerned too many customers who are in debt are not getting enough support to repay the cash, particularly those with small and medium sized providers. This is despite a record six million vulnerable electricity consumers and nearly 4.8 million gas consumers being on their supplier's priority services register, which gives them extra support such as quarterly meter reads, to help them manage their energy day to day.
Ofgem also found the number of disconnections for debt fell to an all-time low, dropping from 210 in 2016 to just 17 last year.
Last year, Ofgem capped charges for force-fitting prepayment meters, and banned them altogether for the most vulnerable customers. It expects the number of warrant installations to drop this year as a result.
What can I do if I'm struggling to pay my bills?
If you're struggling with energy debt, speak to your supplier. Some providers have schemes to help pay for arrears and can provide repayment plans to help make the debt more manageable. See our list of energy grants, discounts and freebies for further help.
If your energy firm can't take payment or arrange a plan to recover the debt, it can apply to a magistrate to get a warrant to install a prepayment meter to recover the debt, by taking part of your payment every time you top up.
It will then visit the property with meter installers, locksmiths or any other help it needs.
What does Ofgem say?
Rob Salter-Church, interim executive director of consumers and markets at Ofgem, said: "We're pleased that suppliers have almost stopped disconnecting customers who struggle to pay bills, but they could do much more.
"Some suppliers are very frequently using force to recover debt. Instead, they need to identify struggling customers and support them in paying money back as our rules require. Installing meters under warrant to recover debt must be an absolute last resort.
"Protecting vulnerable customers is a non-negotiable for suppliers. We expect all suppliers to reach out to these customers and respond to their needs, not exacerbate their difficulties. If they fail, we will take tough action."
What do the energy firms say?
A British Gas spokesperson said: "Warrants are only ever issued as a last resort and we have seen a decrease in the numbers carried out this year.
"British Gas offers lots of help and advice to customers to prevent them from reaching this stage. Warrants are a way of keeping a customer's energy supply running when they are in debt and have not contacted us about their bills. Customers can switch from a prepayment meter to a credit meter after they pass a credit check."
An Ovo Energy spokesperson said: "Ofgem's report does not reflect the significant changes made by Ovo Energy in August 2017 to our escalated collections processes, specifically the use of warrants.
"In the nine months since those changes were made, Ovo Energy has installed less than 10 prepayment meters under warrant as a last resort, and none were installed between September 2017 and February 2018.
"There remains no acceptable industry wide solution for customers who are unwilling or unable to pay for their energy and we call upon Ofgem to do more to facilitate the resolution of this challenge, if higher bills for all are to be avoided."
A Utility Warehouse spokesperson said: "We're very focused on protecting vulnerable customers, because it's the right thing to do.
"If any of our members have trouble paying their bills, we offer them a range of repayment options, including an interest-free repayment plan and a free of charge prepayment meter installation. We only ever install prepayment meters under warrant as a last resort – and we've seen a marked decrease in the number we've installed in the past 12 months."