Energy price cap for prepayment customers could be extended after smart meter delays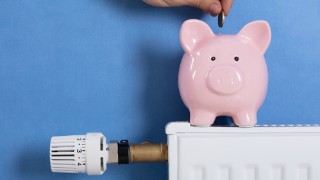 The competition watchdog has called for the prepayment price cap to stay in place after 2020 due to the slow roll-out of smart meters – but customers could pay more under the cap when calculation methods change.
The prepayment energy price cap sets the maximum price per unit customers can be charged if they pay for their energy upfront using a prepayment meter. Those who don't have prepayment meters and are on standard or default tariffs have their maximum prices set by the default energy price cap.
At the moment, the prepayment price cap is set at £1,242/year for a customer on gas and electricity with typical use – although it's NOT the maximum someone on prepay will pay, as customers with higher energy use will be charged more. The current default energy price cap is £1,254/year for a customer with typical use.
As it stands, the prepay price cap is only set to last until the end of 2020. This is because the Competition and Markets Authority (CMA) had expected the roll-out of smart meters to have been completed by then, which it said would lead to lower prices as a result of more competition.
But as smart meters won't have been fully rolled out by then, it's now recommending that the prepayment price cap should stay in place after this to protect prepayment customers from high prices.
The CMA has also announced it will be changing the way it calculates the price cap for prepayment customers, to match how energy regulator Ofgem calculates the default price cap. Based on current prices, this would mean the maximum price customers can be charged would increase by £50/yr.
It will start using the new method when it recalculates the prepayment price cap later this year, which will come into effect from 1 October 2019.
Check our Cheap Energy Club to see if you could switch and save, and see our Prepaid Gas and Electricity guide for more help on how to switch.
Prepayment customer? Check NOW to see if you could save
Prepayment customers often find it more difficult to switch energy suppliers than other customers, meaning many may be paying over the odds.
If you're a prepay customer, don't wait for changes to the price cap – do a comparison now to see if you could save by switching. Here's what you need to know:
First check if you can get a credit meter. The best savings come from switching to a billed meter – letting you pay for your energy by monthly or quarterly direct debit, or quarterly cash or cheque.

All of the big six suppliers – British Gas, EDF, E.on, Npower, Scottish Power and SSE – will switch you from prepay to a billed meter for free, though most require you to pass a credit check and have a good repayment history. See our Prepaid Gas and Electricity guide for more on how to switch.


If you can't get a credit meter, make sure you're on the best tariff. There are cheaper prepayment tariffs available to switch to, so if you're struggling to switch to a credit meter, make sure you're on the best prepaid deal. Use Cheap Energy Club to do a comparison.
For all the latest deals, guides and loopholes simply sign up today – it's spam-free!
Join the MSE Forum discussion