Easyjet or Ryanair passenger? You can claim a refund and £100s in compensation if you're wrongly told your passport isn't valid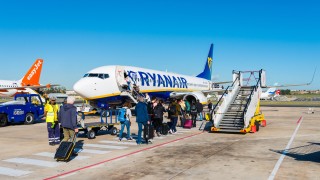 Some Easyjet and Ryanair passengers have wrongly been told at the departure gate that they can't board flights because their passports are invalid. If you've been incorrectly turned away but your passport is fit for travel, here's how to get a full refund and £100s in compensation on top. Plus we confirm the passport rules for European travel.
Update: Friday 13 May 2022: The UK's Foreign, Commonwealth and Development Office (FCDO) has updated its passport validity guidance to match the rules set out by the European Commission. It comes after concerns were raised that the FCDO's information was potentially misleading.
MoneySavingExpert.com had included the European Commission's rules in the article below, as well as in our Passport Renewal Tips guide.
If your flight's been delayed or cancelled, see our Flight delay compensation guide for full details on your rights.
Easyjet and Ryanair wrongly prevented passengers from boarding
The Independent first revealed last month that Easyjet and Ryanair had wrongly prevented some passengers from flying after overestimating how much time passengers needed left on their passports before they expired. Some MoneySavingExpert.com (MSE) readers have also complained to us about the same issues.
Pre-Brexit, you could travel to EU countries on your passport right up to the point it expired. Following Brexit, the rules changed and you now need to have at least three months left on it (see below for more on this). But it appears certain airlines have been making demands above and beyond these requirements.
Easyjet told us it has amended incorrect info on its website after The Independent got in touch, though many passengers may now be owed refunds and compensation, which they'll need to actively claim themselves (see below for more info on how to do this).
We've also seen complaints from Ryanair customers, though it has so far failed to respond to our requests for comment and it's unclear why the airline's staff have wrongly rejected passengers.
Here are some of the reports we've seen from affected customers:
Seb, 31 (who didn't want to be named in full) from Essex, was due to travel to Italy with Ryanair in April 2022. But he told us he was turned away at the boarding gate when airline staff wrongly told him his passport was out of date by EU standards.
Seb and his partner lost £240 on their Ryanair flights and airport parking, and had to fork out another £450 to fly with a different airline, and to cover the cost of parking at a different airport.
He said: "We were so confused. We showed Ryanair the passport and the info on Gov.uk and waited for them to realise it was fine. Even as the queue was getting shorter, we were still convinced we'd be getting on the flight. But the manager said it's airline rules and refused to let us board.
"We were lucky, we managed to book a new flight and still go on holiday, but I hope this issue is sorted soon, so no one else ends up in the same boat."
You must check passport issue and expiry dates before European travel
New rules mean that if you're planning to travel from the UK on a British passport to an EU country (excluding Ireland) or Andorra, Iceland, Liechtenstein, Monaco, Norway, San Marino, Switzerland or Vatican City, then your passport needs to meet two requirements:
It must have at least three months left on it after the day you plan to leave that EU country – not your date of entry.
It must be less than 10 years old on the day you enter.
If you fail to meet one or both of the above requirements, you'll be denied travel. The problem with both Easyjet and Ryanair is that customers say they were WRONGLY told they needed to have at least six months left on their passports, not three months for travel to the EU.
See our Passport tips for more detail on passport validity and foreign travel requirements.
You're entitled to a full refund and money towards expenses – PLUS compensation on top – if it's the airline's fault
According to the UK aviation regulator, the Civil Aviation Authority (CAA), passengers who have wrongly been refused entry on to a flight are entitled to either a full refund or an alternative flight. You can also make a claim for any reasonable expenses incurred if you wait for an alternative flight.
The CAA adds that passengers who've not been allowed to board a plane may also be due compensation if the airline is at fault. It couldn't tell us if airlines misinterpreting the rules on passport validity would be grounds for compensation, but Bott and Co – a law firm specialising in flight delay, cancellation and denied boarding claims – believes it would be.
Coby Benson, a solicitor at Bott and Co, told us: "Where the passport has been incorrectly read, then the denied boarding provisions absolutely apply."
Bott and Co added that scenarios where compensation and refunds/alternative flights would NOT be due include where a passenger misses a flight due to queues at airport security, or where an airline decides a passenger isn't allowed to fly because they're drunk or disruptive.
You could be due up to £520 in compensation if you're wrongly told not to board the plane
If eligible, how much compensation you're offered depends on a number of factors:
If a replacement flight is offered. Compensation is determined based on the distance of the flight and the length of disruption to the alternative flight.
If a replacement flight is not offered, and you choose not to travel. Compensation is based on the distance of the original flight.
If a replacement flight is not offered and you book your own alternative flight. It's a bit of a grey area as to how compensation is determined, according to Bott and Co, though it said it should arguably be based on the distance of the original flight.
See the table below for full info:
| Flight length | Disruption length | Compensation |
| --- | --- | --- |
| Short-haul flight of under 1,500km (for example, Glasgow to Amsterdam) | Arrive less than two hours later at final destination | £110 |
| Short-haul flight of under 1,500km (for example, Glasgow to Amsterdam) | Arrive two hours or more later at final destination | £220 |
| Medium-haul flight of 1,500km to 3,500km (for example, East Midlands to Marrakesh) | Arrive less than three hours later at final destination | £175 |
| Medium-haul flight of 1,500km to 3,500km (for example, East Midlands to Marrakesh) | Arrive three hours or more later at final destination | £350 |
| Long-haul flight of over 3,500km (for example, London to New York) | Arrive less than four hours later at final destination | £260 |
| Long-haul flight of over 3,500km (for example, London to New York) | Arrive four hours or more later at final destination | £520 |
How to claim a refund and compensation
Airlines have different procedures for claiming refunds and compensation, so check what method your airline wants you to use first. Just remember to explain what went wrong and state what you want in terms of compensation and/or reimbursement.
If your airline doesn't play ball, you can launch a formal complaint
If your initial request for a refund/alternative flight and compensation fails, you can use the airline's alternative dispute resolution (ADR) service to try to get what you're owed.
To be eligible to make a complaint against an airline, you must have already complained to the airline directly in writing and either received a final written response (sometimes referred to as a "deadlock letter") or given the airline eight weeks to respond to your dispute.
For both Easyjet and Ryanair, Aviation ADR handles complaints and claims for redress on behalf of passengers who have failed to get anywhere directly with the airline. You can submit your claim using its online form.
If Aviation ADR rejects your claim, the next step is to take it to the small claims court. See help on making a court claim.
For further information on your rights, visit our Flight compensation guide.
For all the latest deals, guides and loopholes simply sign up today – it's spam-free!
MSE Forum
Join the MSE Forum discussion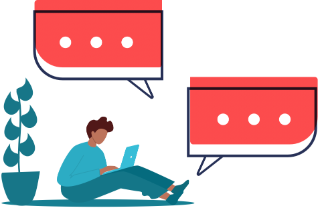 Have your say
This is an open discussion and the comments do not represent the views of MSE. We want everyone to enjoy using our site but spam, bullying and offensive comments will not be tolerated. Posts may be deleted and repeat offenders blocked at our discretion. Please contact fbteam@moneysavingexpert.com if you wish to report any comments.
Update: We are aware that some users may currently be having issues seeing the comments and we're working on it.