Energy price cap to change every three months from October - what it means for your bills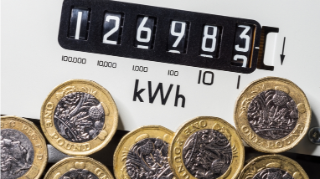 The price cap on how much energy suppliers can charge households will now change every three months from October, instead of every six months, regulator Ofgem has confirmed. Due to the current high wholesale energy costs, it means we're likely to see price rises TWICE this winter.
It means that from October, the energy price cap will additionally change every January and July, not just in April and October. According to the regulator, this will provide greater stability and reduce the risk of supplier failure as it lowers the chance of firms being forced to sell energy at a loss to consumers if prices rise rapidly. Ofgem said supplier failure can "cause high disruption and push up costs for consumers".
However, the change means households are likely to see prices rise twice this winter, with energy analysts Cornwall Insight currently predicting a 70% hike in October, to £3,359 a year for a typical home, before a further 8% rise in January to a typical £3,616 a year. This is due to ongoing high wholesale energy costs (what firms pay), which largely determine the price cap.
The plans for more regular price cap changes were first mooted in May.
The regulator has also announced that it will go ahead with plans to reduce the period between when it announces the price cap and when those changes hit bills. Previously, there has been about a two month gap between the announcement and when those changes took effect – from October, that will be reduced to 25 days.
Right now, there are no deals cheaper than price-capped standard tariffs, which 24 million households are on, though there are some fixed deals that could be worth considering – see our updated 'Should you fix your energy deal?' analysis for full info.
How the price cap will change – and what it means for bills
The price cap sets a limit on the maximum amount suppliers can charge customers on standard tariffs for each unit of gas and electricity used, and sets a maximum daily standing charge.
Under the current price cap rules, Ofgem changes the level twice a year. There's a 'summer' price cap, which runs from April until September, and a 'winter' price cap, which runs from October until March. The new rules means it will now change every three months.
Price cap period
Typical annual cost (1)
Date announced
Wholesale assessment period
Current price cap:
1 April 2022 to 30 September 2022
£1,971
4 February 2022
1 August 2021 to 31 January 2022
October 2022 cap:
1 October 2022 to 31 December 2022
Predicted at:
£3,359
26 August 2022
1 February 2022 to 18 August 2022
(Ofgem will apply certain weightings due to the longer wholesale price observation period)

January 2023 cap:

1 January 2023 to 31 March 2023

Predicted at:
£3,616
24 November 2022
1 February 2022 to 16 November 2022
(Ofgem will apply certain weightings due to the longer wholesale price observation period and shorter price cap period)
April 2023 cap:
1 April 2023 to 31 June 2023
Predicted at:
£3,729
27 February 2023
17 November 2022 to 17 February 2023
July 2023 cap:
1 July 2023 to 31 September 2023
Predicted at:
£3,569
26 May 2023
20 February 2023 to 18 May 2023
October 2023 cap:
1 October 2023 to 31 December 2023
Predicted at:
£3,470
25 August 2023
19 May 2023 to 17 August 2023
What does Ofgem say?
Jonathan Brearley, chief executive of Ofgem, said: "I know this situation is deeply worrying for many people. As a result of Russia's actions, the volatility in the energy markets we experienced last winter has lasted much longer, with much higher prices than ever before. And that means the cost of supplying electricity and gas to homes has increased considerably.
"The trade-offs we need to make on behalf of consumers are extremely difficult and there are simply no easy answers right now. Today's changes ensure the price cap does its job."
For all the latest deals, guides and loopholes simply sign up today – it's spam-free!
MSE Forum
Join the MSE Forum discussion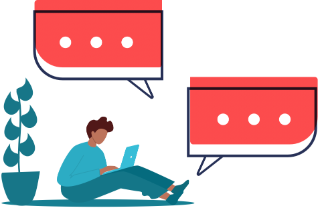 Have your say
This is an open discussion and the comments do not represent the views of MSE. We want everyone to enjoy using our site but spam, bullying and offensive comments will not be tolerated. Posts may be deleted and repeat offenders blocked at our discretion. Please contact fbteam@moneysavingexpert.com if you wish to report any comments.
Update: We are aware that some users may currently be having issues seeing the comments and we're working on it.