12 cheap or free kids' book tricks
With libraries not set to reopen until July at the earliest and many families still homeschooling, we've 12 free and cheap ways you can turn your little ones into bookworms even during lockdown.

Whether your child reads more than Matilda, or needs a little nudge, you don't need to be a Billionaire Boy to fill your home with wonderful books. We've updated this guide with six new tricks, including how to access 40,000 titles for free with a 30-day trial plus free popular Kindle books. And every month there are free titles for some under-fives.

If you or your Little Women (or men) have any more tricks to get books at Gruffa-low prices, we'd love to hear them. Please Poppins them in the comments below (last pun, I promise).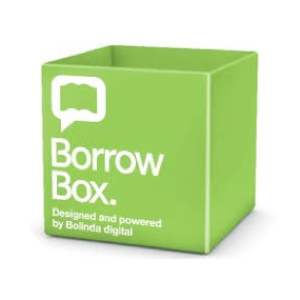 Enjoy 100s of e-books and digital audiobooks via your local library membership for FREE

Of course, one of the easiest and cheapest ways to fuel your child's reading habit under normal circumstances is a trip to the library (find your nearest). However, while they're closed, many libraries allow access to a vast catalogue of adults' and kids' e-books and digital audiobooks for free.
As an example, our local library in Essex uses a brilliant app called Borrow Box. I especially love the audiobook service, as you can often borrow the same book with the same narrator as you'd find on Audible.
All you need is a login, then you can borrow up to seven audiobooks and seven e-books at a time from a selection of hundreds. You may need to wait a month or so to 'borrow' popular books if there's a queue, but often there's not. Kids' audiobooks we've seen include Captain Underpants and The Dinosaur That Pooped a Planet.
How it generally works
You'll need to first be a member of your local library.
Check to see if your library is signed up to an online service – see Gov.uk to find your library's website and it should tell you on there. Some of the most widespread are Borrow Box, RB Digital and Overdrive/Libby.
The next step is to download the free app your library uses. Open the app and search for your library and register using your library membership info.
You can then search for titles or browse, and start borrowing.
It's worth noting you can't usually read library e-books on a Kindle (except for the Kindle Fire tablet, as you can download the Borrow Box app on to it). You'll need a compatible device such as an iPhone, iPad or Android phone/tablet.

All libraries are different, but every one we checked had some kind of digital service, so it's widespread. The best thing is to check your local service's site to see what's on offer. While libraries are closed, many are still responding to email requests if you get stuck logging in.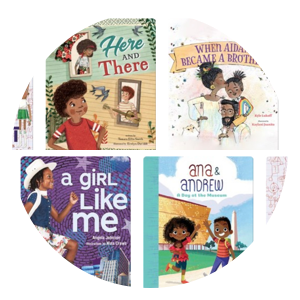 NEW. Access 40,000 kids' e-books for free with a 30-day trial, incl Diary of a Wimpy Kid and Ada Twist, Scientist
Epic is an app that's essentially Netflix for kids' e-books, and if you sign up for a free 30-day trial (newbies only), you can access 40,000 titles for free. Kids can read as much as they like from a wide selection of fiction and non-fiction titles aimed at under-12s.
Titles include kids' favourites such as Where the Wild Things Are (Kindle price £6.99), Diary of a Wimpy Kid (£3.49) and Ada Twist, Scientist (£5.93). There's also a host of non-fiction books, including the National Geographic Readers series. We've found these super-helpful for topics set by school such as animals or climate change.

To sign up, download the app for free from Google Play or the Apple App Store. Alternatively, use Epic's desktop site.
After your trial ends, you'll automatically be charged $7.99/month (£6.30 at today's exchange rate) for its monthly subscription, so make sure you remember and cancel online at any time during your trial if you don't want to keep it. You can't keep any books after you've cancelled. If you do decide to keep using Epic, consider using a specialist travel card to avoid fees when making your payments, as it's a US site.

Some schools provide pupils with a login to access the site for free, so check with yours before paying.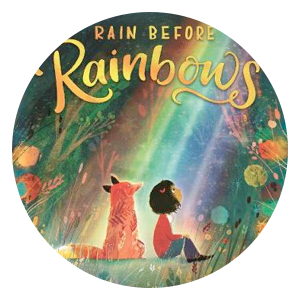 NEW. Get must-read kids' Kindle books for FREE, eg, The Grunts All At Sea and Scooby-Doo
If you know where to look, there's a treasure trove of amazing free Kindle kids' books to be found. It's worth noting you don't actually need a Kindle to read these – you can buy them to read on your phone, tablet etc with the free Kindle Reading app*.

You probably already know Amazon is heaving with classic Kindle books that are permanently free, from Black Beauty to The Jungle Book. Most are out of copyright. See Amazon's list of free classics.
Yet if those don't quite match your child's virtual to-read pile, I've noticed that hundreds of normally paid-for Kindle books have been made free since schools closed.

Top freebies include The Grunts All At Sea, The Adventures of Amelia Fang and The Baby Brother From Outer Space. We also found more than 20 free Scooby-Doo comics.

For kids worried about coronavirus, there are some lovely free titles to help: Everybody Worries, Stuck Inside and The Princess in Black and the Case of the Coronavirus.

Also free is Rain Before Rainbows, released to raise awareness of Save the Children's Save with Stories campaign.

The easiest way to locate the freebies is to go to Amazon's kids' Kindle books section, filter by age or genre, then sort by 'Price: low to high'. For example, see free books in Animals, Comics or for Ages six to eight.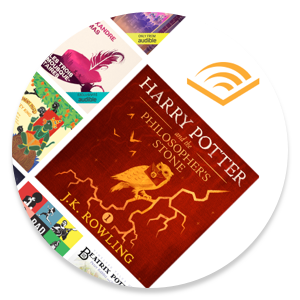 NEW. Virtually flick through 400 Oxford Owl e-books for free, incl Biff, Chip and Kipper
The Oxford Owl Library is a collection of 400 books, aimed at kids aged three to 11, which they can currently rip through for free. Little ones will spot some familiar faces: Biff, Chip and Kipper, as well as Winnie the Witch (there's even the lockdown-themed Winnie and Wilbur Stay at Home). Plus choose from non-fiction titles such as Incredible Animals and So You Want to Build a Castle? You can browse by age or subject such as biography or fiction.

To get stuck in, just register on the Oxford Owl site. It says the e-books are best viewed on a computer, laptop or tablet, as they're not optimised for mobiles. The full library will be free until 31 August 2020, though the publisher says even after that it will offer 150 titles for free.

NEW. Children with vision impairment can access 1,600 titles online thanks to RNIB's online library
The Royal National Institute of Blind People (RNIB) has launched an online library featuring 1,600 children's audiobooks. Kids can choose from authors such as Roald Dahl, Chris Riddell and Angie Thomas.
Its library also includes Braille and giant print books, as well as audiobooks on CD and USB stick. These items are delivered free by post.
To join, call its helpline on 0303 123 9999 or you can print and post a registration form.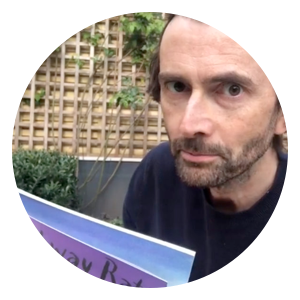 NEW. Snuggle up with a storytelling session from the likes of David Tennant or Meghan Markle
For a bit of calm, why not let David Tennant, Reese Witherspoon or Lupita Nyong'o read your kids a bedtime story? Or how about the Duchess of Sussex, accompanied by baby Archie?

In recent weeks A-list storytellers have been making good use of their spare time during lockdown by filming clips of themselves narrating favourite storybooks. It's all part of Save the Children's Save with Stories campaign, which is supporting kids throughout the coronavirus pandemic. Watch on Save the Children's UK and US Instagram accounts.

We also like Storyline Online, where you can listen to a host of famous faces reading storybooks, from Rami Malek to Oprah Winfrey, but most importantly, "ANNA FROM FROZEN!!!" Watch on YouTube.
Pick up cut-price collections, eg, 10 books for £13, incl P&P
Online booksellers The Works and Scholastic do cheap bundles where the price is much less than if you bought copies individually. These can make a fab alternative to plastic-filled party bags, or even sweets at Halloween (you'll be the most popular house in town).
For example, Scholastic has 10 Little People, Big Dreams books for £25.99 with free delivery (£2.60/book). The books are normally £5ish each when bought separately elsewhere (it also gives a donation to your chosen school). Alternatively, The Works has 10 fairy picture books for £10, though delivery's £2.99.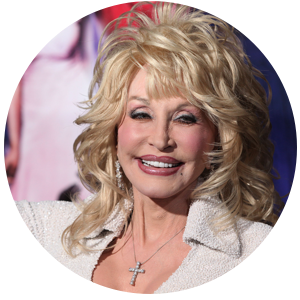 Some lucky under-fives can get a free book every month... from Dolly Parton
If you're lucky enough to live in an area where this generous scheme runs, it's well worth signing up to the Imagination Library.
Dolly Parton's Dollywood Foundation charity sends all children who live in those regions a free book by post every month until they turn five, including The Tale of Peter Rabbit.
The scheme runs in 200 districts across the UK, including Aberdeen, North Lincolnshire and Southwark. Enter your postcode online and if eligible, you'll be asked to give your details to sign up. If your child's already a member, we'd love to hear what you think.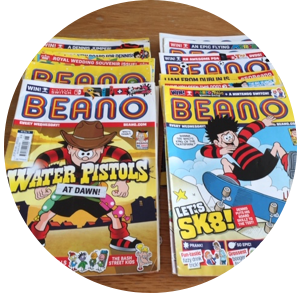 Buy bundles of second-hand comics, eg, 50 Beanos for £7.50 (15p each)
Magazine subscriptions are brilliant, but the cost can add up if your kid whizzes through them. So head over to eBay, where you can often pick up huge bundles of pre-loved comics for a few quid.
I bought 50 copies of the previous year's Beano for £7.50 (15p each, see photo). The paperboy 'delivers' an old comic to our house at the same time as the weekend paper, which makes it all the more exciting.
We've also recently seen 28 issues of Horrible Science magazine sell for 1p (yes, 1p) and 39 issues of Jacqueline Wilson Magazine for 99p (3p an issue).

Though of course, disinfect them as best you can - see the Government's latest coronavirus info.
Make use of free 'bookish activities', including free personalised storybooks
If you've got a printer, the internet is a treasure trove of free literary activity pages to print off online. For tons of fun options, check out Usborne Books, National Literacy Trust and Lonely Planet Kids. Many authors have their own pages with activities, eg, Sarah McIntyre and Nick Sharratt.
These free personalised colouring storybooks for siblings from Hooray Heroes are super cute. Just pop in your kids' names and details, and it emails you a lovely personalised book to print.

For little artists, illustrator Rob Biddulph posts draw-along videos on YouTube. The BookTrust has more tutorials from illustrators, including Lydia Monks and Ed Vere.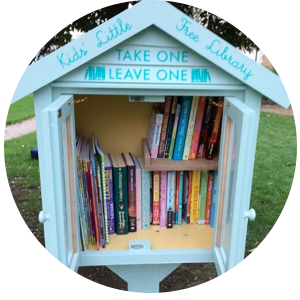 Borrow from a 'Little Free Library'

The Little Free Library project is run by volunteers across the globe. It's a community book exchange where anyone can leave a book or borrow a book – and children's titles often pop up.
There are now 50 of the tiny hutch-sized libraries in front gardens, playgrounds, phone boxes and bus shelters across the UK. For more details, see MSE Rhiannon's Little Free Library blog.

Those of course, if you do decide to borrow books at the moment, it's advisable to clean and disinfect them - see the Government's latest coronavirus info.
My friend Krystyna runs a tiny cheery yellow library from her front garden:
We love our Little Free Library. As well as doing our bit to promote literacy, it's a great conversation starter with neighbours! My kids love to excitedly tell me when they spot someone having a rummage or donating a book. It's such a lovely community initiative.
Join the MSE Forum Discussion
Have your say
This is an open discussion and the comments do not represent the views of MSE. We want everyone to enjoy using our site but spam, bullying and offensive comments will not be tolerated. Posts may be deleted and repeat offenders blocked at our discretion. Please contact fbteam@moneysavingexpert.com if you wish to report any comments.