Free or cheap Easter kids' activities at home
Including Easter baking, make your own 'Play-Doh', and family movies on TV
Most of these ideas use things you'll hopefully already have at home, and we've tried to include activities that don't involve going outside. So let's get cracking!
Is it even Easter without baking? Unfortunately, many people have struggled to get baking ingredients like flour and eggs recently, but if you have a bit of flour, margarine and sugar then you can make cheap vegan biscuits using this BBC Good Food recipe. You could always make them more egg-citing using a little bit of orange or lemon zest, or whatever flavouring you can get your hands on.
TOP TIPS: Halve or quarter the recipe if you don't have enough flour (or enough of a substitute ingredient), or just want to save a bit more money by using less. You'll still get some biscuits to decorate and eat at the end.
If you don't have decorating icing, you can colour some white icing with food dye, put it in a sealable sandwich bag and snip off the corner to make your own.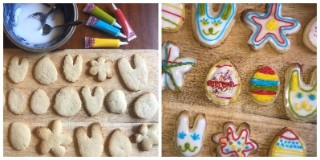 Chocolate nests – good if you've no flour
There's a number of ways you can customise a chocolate nest recipe, such as the one at BBC Food. You can use shredded wheat, popped rice or cornflake breakfast cereals if your usual choice is sold out. You can also use whatever chocolate you have, and replace the butter with margarine or even oil if need be. As long as an adult melts the chocolate, kids can get involved with every other stage quite easily.
TOP TIP: If you've an egg-shaped chocolate mould, you can make your chocolate 'nests' into egg shapes directly – good if you can't get shredded wheat or cornflakes for some tasty rice krispie chocolate 'eggs'.
Kids' movies on TV including Matilda and Chitty Chitty Bang Bang
There's a good selection of movies on TV this Easter for when the kids take a break from arts & crafts, or when you need a break from the kids. Below is a day-by-day round-up, including a mix of family movies that are on free-to-air TV, plus some that require a paid subscription such as Netflix or Sky.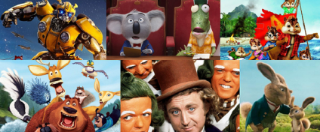 | | | |
| --- | --- | --- |
| Movie | Time | Channel or streaming service |
| Alvin and the Chipmunks: Chipwrecked (2011, U) | 10.20am | ITV2 |
| Flushed Away (2006, U) | 3pm | Film4 |
| Antz (1998, PG) | 3.35pm | ITV2 |
| Babe (1995, U) | 3.45pm | Sky One |
| The Adventures of Tintin: The Secret of the Unicorn (2011, PG) | 4.40pm | Film4 |
| Hop (2011, U) | 5.15pm | ITV2 |

| | | |
| --- | --- | --- |
| Movie | Time | Channel or streaming service |
| Planes (2013, U) | 9.35am | BBC Two |
| Garfield: A Tale of Two Kitties (2006, U) | 11am | Film4 |
| Open Season (2006, PG) | 12.50pm | Channel 5 |
| Alvin and the Chimpmunks: Road Chip (2015, U) | 2pm | ITV2 |
| Matilda (1996, PG) | 2.35pm | Channel 5 |
| The Flintstones (1994, PG) | 3.45pm | Sky One |
| Chitty Chitty Bang Bang (1968, U) | 4.40pm | Channel 5 |
| Pan (2015, PG) | 5.50pm | ITV2 |

| | | |
| --- | --- | --- |
| Movie | Time | Channel or streaming service |
| Ice Age (2002, U) | 12.50pm | Film4 |
| Batteries Not Included (1987, PG) | 1.30pm | Sky One |
| The Tiger Who Came to Tea (2019, U) | 2.25pm | Channel 4 |
| Epic (2013, U) | 2.30pm | Film4 |
| Willy Wonka and the Chocolate Factory (1971, U) | 2.35pm | ITV |
| Percy Jackson: Sea of Monsters (2013, PG) | 2.55pm | Channel 4 |
| Shrek (2001, U) | 4pm | ITV2 |
| Bumblebee (2018, PG) | 5.45pm | Channel 4 |
| Sing (2016, U) | 5.50pm | ITV2 |

| | | |
| --- | --- | --- |
| Movie | Time | Channel or streaming service |
| Alvin and the Chipmunks: The Road Chip (2015, U) – repeat | 10.25am | ITV2 |
| Mary and the Witch's Flower (2017, U) | 11am | Film4 |
| Matilda (1996, PG) – repeat | 11.20am | Channel 5 |
| Monster Family (2017, PG) | 12.15pm | Sky One |
| The Spiderwick Chronicles (2007, PG) | 3.05pm | Film4 |
| Casper (1995, PG) | 4.40pm | ITV2 |
| Shrek the Third (2007, PG) | 5pm | Film4 |
| Jurassic World (2015, 12) | 6.35pm | ITV2 |

If you have a Netflix subscription, here are some picks:

Peter Rabbit (2018, U)
Shark Tale (2004, U)
Shrek (2001, U)
Shrek 2 (2004, U)
Shrek: Forever After (2010, U)

Watership Down

(1999, U)

If you have an Amazon Prime subscription, here are some picks:

Alvin and the Chipmunks: Chipwrecked (2011, U)

Fantastic Mr. Fox

(2009, PG)
Paddington 2 (2017, PG)
Pinocchio (2015, PG)
Make your own 'Play-Doh' salt dough
Branded Play-Doh usually costs about £4 for a pack of four 112g tubs, but did you know you can easily make your own playdough cheaper? You only need four common household ingredients (vegetable oil, plain flour, table salt and food colouring, plus warm water), which should cost about £3ish total, and you'll be able to make more than four small tubs, so you'll save money in the long run.
MSE Jules' tips include:
Clean kitchen surfaces well.
Wash hands (suggested song: the chorus of Beyonce's Love on Top if you're sick of Happy Birthday).
Use an online recipe, such as BBC Good Food's playdough recipe.

TOP TIPS: Use less food colouring to make a lighter shade, eg, make pink playdough with a small drop of red food colouring. It's probably best to make lighter colours anyway, as the salt dough can stain clothes and other soft furnishings.
MSE Rhiannon warns not to let the kids loose with red food dye. Her dad still has nightmares about the time her sister got hold of red food dye – literally catching her red-handed.

We're now into spring, and for families that often means a trip to the local open farm for a peek at some cute little lambs and other farm favourites.
Animal Farm Adventure Park in Burnham-on-Sea gives a virtual tour on its Facebook page or YouTube channel, introducing us to its resident animals – including pigs, llamas, George the raccoon and triplet lambs (all together now... "awwww"). Here's one of its videos...
For more exotic animals, Chester Zoo opened up its virtual gates on Friday 27 March and Friday 3 April, and took us for a tour around the zoo, introducing its red pandas, Asian elephants, tigers and more. Check out all the past virtual zoo day videos. Here are the baby meerkats...
Free Peter Rabbit and Friends audiobook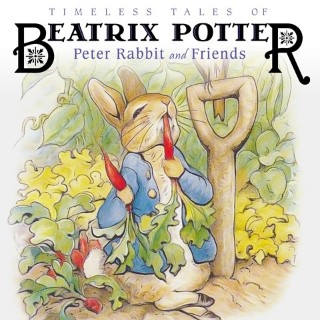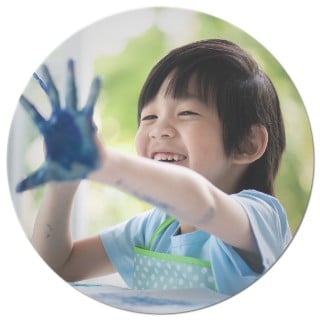 Easter baskets are another popular festive craft, and there are a few quirky ideas at Good Housekeeping which use common household materials, so you shouldn't need to buy anything special. Raid your recycling for empty jam jars and you'll be able to make a decent Mason jar Easter basket.
Of course, you can use anything you have, like a clear plastic bottle or other recycling to make Easter baskets – just make sure to tape any sharp edges if you cut anything up to use before your little one gets involved. You can even paint your old yogurt pots to look like these Micky and Minnie Easter baskets – great fun if you're planning an at-home egg hunt (see below).
Free printable Easter colouring page and card... or make your own
Crafty retailer Hobbycraft usually runs in-store activities during the Easter school holidays, but you can now take part online – it hosts a craft club at 11am each morning. Check out the free Easter egg hunt colouring page or free Easter card, both of which you can print out at home.
If you're feeling really creative, have a go at designing your own card with the kids – it's fun, and MoneySaving too. Have a look around the house for items you can repurpose. A good place to start is the recycling bin – just don't let the lil' darlings raid your stash of expensive headed paper you use for work.
For some inspiration, here's the card MSE Jules made from coloured paper, a black Sharpie and double-sided sticky tape: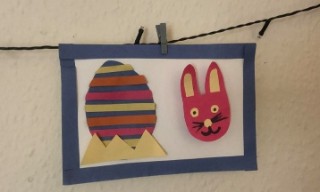 TOP TIP: If you have any old Easter cards, reuse cut-outs from them or any other past Easter decorations you've squirrelled away.
At-home Easter egg hunt – get creative if you've no eggs
The big family get together for Easter lunch might be off the menu this year, but there's no reason why you can't make an Easter egg hunt for your little'uns to still have fun and celebrate. Why not video call family members so they can join in on the fun virtually?
You can always hide small chocolate eggs in foil, but what if you can't get any? If you already have reusable plastic eggs that pop apart (think the inside of Kinder Surprise eggs), then you're set. If you don't, you can get 30 reusable eggs for £3 (plus £4.50 delivery) at Hobbycraft, or 72 for £10 (plus £2.99 delivery) at The Works*. Bear in mind that they probably won't be delivered by Easter Sunday, so it's only worth ordering if you're planning to do your egg hunt later on.
TOP TIP: Once you've got your eggs, you can pop in anything you like. If you don't have any chocolate to hand, or usually use small toys, check the sofa – behind, underneath, inside the cushions – there are bound to be some small toys your kids haven't seen in a while. Pop them in the eggs and hide them, and you'll also have tidied the house as a bonus – egg-cellent.
I don't have/don't want to buy plastic eggs, what else can I do?
If you don't have any plastic eggs, you can use small Tupperware or plastic food containers and fill them with snacks, chocolate, small toys or even jokes. Why not get the whole family to write their favourite jokes on small pieces of paper, then hide them and read them out when your kids find them?
If you don't have any supplies or space for an at-home Easter egg hunt, you can also play an Easter scavenger hunt using 'clue cards'. You can buy them online on various sites for about £4, but they're eggs-tremely easy to make yourself. If you've got paper and pens, you shouldn't even need to go out to pick anything up.
TOP TIP: You can hide them inside books or other places that would be too difficult to hide a plastic egg or box – perfect if you've not got much room to play at home.
What are you planning to do at home with the kids over Easter? Do you have any top Easter craft ideas? Let us know in the comments below, or on Twitter.
Have your say
This is an open discussion and the comments do not represent the views of MSE. We want everyone to enjoy using our site but spam, bullying and offensive comments will not be tolerated. Posts may be deleted and repeat offenders blocked at our discretion. Please contact fbteam@moneysavingexpert.com if you wish to report any comments.