Free or cheap half-term kids' activities
Including baking with simple ingredients; free books, comics & colouring-in, and how to add a Halloween twist
Many schools are off from the end of this week for half-term, and if things seem a little strange, it's not just because Halloween falls next week too. Even if you're not comfortable going out and about during half-term, there's still plenty of fun to be had at home for Halloween.
I've put together a list of free or cheap activities to keep the kids busy. I've also given some ideas a spooky Halloween twist, that you can enjoy from the comfort of your home, or on a walk around your local area if you don't fancy going further afield.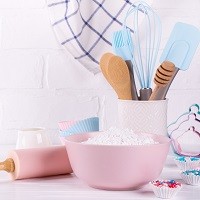 Baking with cheap simple ingredients you may already have in the kitchen
If you last picked up your baking tray in lockdown, your 10kg bag of flour might be looking lonely so now's the time to break it out again. If you're struggling to find ingredients, or accommodating an allergy, see my baking swaps blog to see what you can use that you might already have instead of, eg, eggs and milk.
Making and decorating biscuits or small cakes is a half-term staple, and you don't need fancy ingredients – in fact there's a good chance you'll be able to use what you already have, eg, flour, margarine and sugar. I particularly like these cheap vegan biscuits using this BBC Good Food recipe – handy if you don't have any eggs, or your kids have an allergy. If you've oats, margarine, golden syrup and sugar you can make some tasty flapjacks (check BBC Good Food for a simple recipe), even if all you have is cereal and chocolate or marshmallows you can make rice crispy cakes or squares, yum.
🎃 Halloween twist: For spooky shapes, break out the Halloween-themed cookie cutters if you have any, or use plastic knives to freehand your shapes. Make ghosts, pumpkins, bats, witches hats and more to decorate later. For cupcakes, some Halloween wrappers or a drop of food colouring can make fun orange, green, or – if you're adventurous – black cupcakes to decorate with pictures of ghosts, bats, spiderwebs and more. Just hide the food dye from the kids when you're done.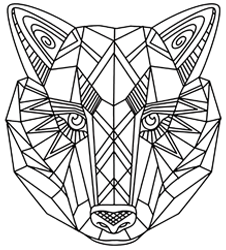 Free printable colouring sheets – for adults and kids
A quick search online will turn up loads of options for free printable colouring sheets, but Crayola has a lot of options for kids, as well as for grown-ups – a popular stress-relieving activity. Hobbycraft also has free printable colouring sheet downloads for both kids and grown-ups, as well as other crafty ideas.
🎃 Halloween twist: You can also search for Halloween and autumn-themed colouring sheets. Crayola has these as well as games such as bingo, word searches, mazes, and that folding paper fortune-teller game you probably remember from your own childhood!
Free books, comics & audiobooks
If your child likes to read, or enjoys a bedtime story, there are ways to get e-books, comics and audiobooks for free, including:
Amazon Prime member or on a free trial? 'Borrow' e-books and comics for free
If you've Amazon Prime or you're on a free trial, you can read up to 10 selected e-books at once for free with its digital 'borrowing' service, Prime Reading* – it currently offers 150+ children's titles on a rotating basis (as well as 1,000+ other titles). The books can be read on a Kindle or Fire tablet, or if you have neither of those devices, you can use the free Kindle app.
To add a book to your library, find the title in the Kindle store or browse the Prime Reading list* (only viewable by Prime members) and select a title. If the title is available via Prime Reading, it will show a cost of £0.00 with the Prime symbol next to it (see image). Once selected, it will appear in your Kindle library in the same way as other e-book purchases.
Six free Beano
comics
The Beano has been around since the '30s so many generations have enjoyed Dennis the Menace and the gang. Visit Golden Beano for six digital issues including comic strips, puzzles and jokes from the Beano archives – a new one is added each month.
Free DC comics, eg, Super Hero Girls and Teen Titans Go
DC Comics – famous for Batman, Superman, Wonder Woman etc – has a section on its site with 50+ free comics. Select a comic and it will tell you which ages it's suitable for. To access the comics, you'll need to log in with an Amazon or Comixology account. They can be read on your computer, tablet, or smartphone, once you've signed in, scroll along to the 'Free' section where you'll be able to download the comics onto your device.
Got an Alexa device? It can read free stories to your child
Say 'Alexa, open Audible Stories', then choose the kids genre and your Alexa device will play a short story (5-20 mins) suitable for children for free such as The Tale of Peter Rabbit or The Pirates of Scurvy Sands. Just say it again to be read another story. See what other freebies you can get with Alexa.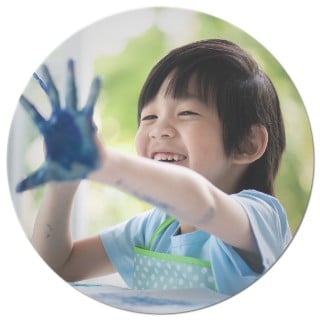 Get crafting – raid your recycling
It's amazing what fun can be had making something out of washing up bottles, yoghurt pots, old cardboard and anything else you'd normally chuck away – remember Blue Peter? As long as you've some pens or pencils, scissors, and glue or tape you shouldn't need to buy anything else to get crafty. Hobbycraft also has a long list of how-tos for crafting, it does list everything you need to 'buy' to do the activity, but you can always use what you already have instead.
🎃 Halloween twist: Even if you don't fancy going trick-or-treating outside this year, you can still make treat buckets out of old yoghurt pots, or half-bottles of pop. This is what we always used to do as kids, at the time Tango came in a black 2L bottle so it was perfect for a witches' cauldron (horrible for recycling – black plastic can't normally be recycled) but you can get the same effect with black paper or marker pens. Hobbycraft also has some fun Halloween activities, such as toilet-roll bats and ghosts.
Sew scraps of fabric
Last year I showed you how to save money using scraps of fabric to make masks, draught excluders, reusable wipes and more so why not give it a try if your kids are old enough. All you'll need is some old fabric such as clothes with holes in, stained T-shirts, or old (not smelly) socks, scissors, and a needle and thread, and you can get started making your own creations.
🎃 Halloween twist: If you've old long socks you can make your own 'witches feet' draught excluders to put under the sofa, or shut in a cupboard for free Halloween décor. As we're still wearing masks when necessary, why not make a themed Halloween mask? If you've not got any suitable fabric scraps (you could just use fabric from an orange top with fabric from a black top), you can often find Halloween 'fat quarters' which are small pieces of inexpensive fabric normally used for quilting online.
Make your own scavenger hunt or check if there's one locally
If you're not able or don't feel like going outside to do things like hunting for painted rocks, made popular by the UK Love On The Rocks Facebook group, or go Geocaching where you use GPS to find hidden items locations it doesn't mean you can't still have fun. If you've a garden, you can hide small items in Tupperware or plastic food containers, or you can fill with riddles that point to the next clue. You can buy 'clue cards' online on various sites for about £4, but they're easy to make yourself. If you've got paper and pens, you shouldn't even need to go out to pick anything up.
🎃 Halloween twist: Traditional trick-or-treating might not be something you're comfortable doing yet, but there's no reason you can't hide little packets of sweets in your garden, or healthier snacks in plastic pots around the house and challenge the kids to find them.
Some local communities also making pictures of pumpkins to put in the window for kids to spot on walks – see how many you can find, and give a sweet treat or fun sticker for every one. It's worth checking local Facebook groups to see if this is happening in your area. You can still get dressed up in costumes and go for a walk for this one, but it avoids knocking on strangers doors which you might not be comfortable with.
Free or cheap party games
Traditional games such as 'pass the parcel' where you wrap small toys or sweets in layers of newspaper (you could use something such as Amazon packaging paper), 'pin the tail on the donkey' where you draw a donkey and then try to put the tail in the right place while blindfolded are all free or cheap to play.
🎃 Halloween twist: If your kids love the spookiest day of the year, you can create a Halloween party to enjoy with the family. Make a newspaper piñata filled with sweets in the shape of a pumpkin or ghost for some spooky fun. If your kids are adventurous eaters, you could also make 'gross' foods like peeled grape 'eyeballs', cooked spaghetti 'worms', or jelly 'brains'. You could also get your kids to help you make the 'gross' foods and present them to other family members if they don't have a lot of food confidence themselves.
Apple-bobbing is also a fun traditional Halloween game for kids to play, just be sure to supervise any little ones around water.
Save on food waste – what to do with your pumpkin after Halloween, and alternatives
Did you know that it's actually traditional in Britain to carve a turnip for Halloween? Pumpkins are a lot easier to hollow out, and so after Halloween was introduced to America they've become the default option, but a lot of people don't know they're edible. If you carve your pumpkin on Halloween itself, and keep it inside, there's no reason you can't use it for soup, or roast with herbs and spices – you can even roast the seeds.
But what if you don't have or can't get a pumpkin? As students, we couldn't afford a pumpkin, so we drew faces on other vegetables – the bonus being you could then simply peel the carrots, squash, or oranges and easily eat the inside, saving money as well as food waste.