Ask An Expert: Travel & holidays
The MSE Forum's fourth Ask An Expert event was themed around travel and holidays. Lots of you posted questions, and deals expert MSE Oli answered some of them on camera. Read on for holibobs-themed wisdom, including whether or not you should be buying branded sun lotion and waiting last-minute for flight deals.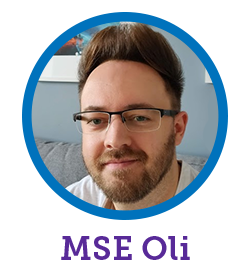 MoneySavingExpert.com put out a Twitter poll to find out how many of you were taking holiday this summer. Of the nearly 11,000 respondents, over 70% indicated yes: they're going abroad, having a staycation or taking time off to chill at home.
So, with thoughts of fun and sun at the forefront of our minds, we focussed our Ask An Expert event on travel and holidays. Deals expert MSE Oli answered some of your questions on camera, with a 5.5ft inflatable palm tree for company.
See Oli in action below. Keep in mind these answers were correct as of July 2023 and won't be updated here.
Thank you to everyone who posted a question.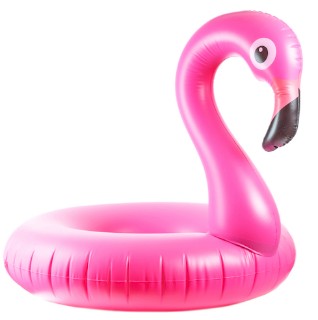 The event may be over, but you can always post holiday and travel-related queries on the MSE Forum's Travel & transport boards, or any other more relevant board, where our knowledgeable users are on hand to lend support.
Not a member yet? Here's how to register for the MSE Forum.
IMPORTANT: MoneySavingExpert.com doesn't give personal financial or legal advice. While the experts are able to explain things in general terms and point to extra help, you should always do your own research when applying their knowledge to your specific circumstances.
Should I buy branded sun lotion?
Is there any benefit to going for branded (and usually pricier) sun protection, or will non-branded versions do just as well?. Watch the video or scroll down a little to read the full transcript.
Obviously it's very important to practise safe sun, but if you go for branded sun lotion, then it can be very expensive. You can easily spend £5 to £10, even up to £20 for 200ml. But as we're filming this, the cheapest non-branded sun lotion is under £3. Question is, is it safe to go for the cheaper stuff?
Well, we spoke to the British Skincare Foundation who told us that when you're choosing sun cream, then rather than looking at the retailer or the price, the two most important factors are SPF and the UVA rating. I've got some sun cream here, so you can see the SPF is 50+. It's recommended to go for 30 or above.
And you've got the UVA here, too. It's recommended to go for four stars or five stars. And a lot of the cheap sunscreen will have this highly rated SPF and UVA too. So you can downshift and save money and still be safe.
Another tip on sun cream is to turn the bottle around. The reason for that is because you've got this little image here of an open tub with a number. It'll usually be 24, 18 or 12 like we've got here, and that is the number of months that this sunscreen is still going to be effective after you've opened it. So our tip for sun cream is to write the date that you've opened it, as we've done here, and then you can look at it the next time you go on holiday and think, 'right, I don't need to go out and buy any more sun cream because this one is still good'.

~ MSE Oli
There are few things to consider when you're deciding when to go for a package holiday or one that you put together yourself. If going for a package holiday, then you'll get greater consumer protection through ATOL and APTA if something goes wrong. So for example, if the company that you booked through goes bust, then you'll get a full refund if you haven't travelled yet. If you're on your holiday then it'll sort you out with accommodation and your flight home as well.
Same applies if the airline you booked through goes bust or if there's bad weather, for instance, that means that you can't travel. So you'll get the full protection if you booked through a travel agent or if you book, let's say, a flight and a hotel on the same website, in the same transaction.
Where you won't get the full protection is if you're booking your flight and hotel on the same website in separate transactions. That's what's known as a 'linked travel arrangement' rather than a package holiday, so you only get limited protection in that case.
But of course, price matters as well. So what should you go for? Well, the rule of thumb with a package holiday is usually that it could be cheaper if you're going to a popular destination such as Spain or Turkey and you're going for the standard 7, 10 or 14 nights, and usually if you're travelling as a couple or as a group, maybe you're going as a family.
But if you're travelling alone, if you're going to a less traditional destination, if you're doing multiple stops or if you're not going to go for those standard number of nights, then a DIY package can often be cheaper in that case. If you want to compare package holidays and doing it yourself, then we've got guides on MoneySavingExpert.com that can help you find the best deal for your holiday.

~ MSE Oli
REMINDER: These answers were filmed in July 2023 and may not be fully accurate at the time of viewing. Always do your own research on top.
Flight prices are largely based on demand, so they'll jump in price if a flight is getting booked up. But if the flight becomes less popular and demand dips closer to departure day, then the prices can go back down again. Waiting is a bit of a risk, though. Sometimes it will pay off, but quite often it won't, especially if you're looking for a particular flight at a set time to a particular destination.
Also, if you're looking to travel during school holidays or from Friday to Sunday, then you're less likely to find a last-minute deal. Also, if you're booking a trip that's popular with business travellers, that too is going to give you less of a chance to get a drop in price close to the departure date because airlines know that business travellers often book last minute; they don't care that the price is higher. And so airlines will be less worried about there being spare seats.
Now, if you want the best chance of getting a last-minute deal for a short-haul flight, then you need to be as flexible as possible, willing to travel during the week and outside of peak times as well. So there are deals out there, but it's just maybe a bit of trial and error to find them.
The comparison site Skyscanner did a little bit of research on it and found that the cheapest day to book a flight was a Tuesday generally, and the cheapest days to fly were Tuesday to Thursday. Of course no guarantees, though, but best of luck.
~ MSE Oli
What are my rights when an airline changes my flight time?
Frustratingly, Chaz1958's flight to Alicante was subject to a schedule change which meant they'd have to wake up at 2am. The airline wouldn't offer a refund and instead suggested booking another flight for an extra fee. If you ever find yourself in a similar situation, it's useful to know what your rights are (and, sadly, the limit to those rights).
It's a big annoyance, but unfortunately, in most cases, airlines can change the time of your flight and even the date of your flight, it's what's known as a 'schedule change'. It's not covered by law; it's based on what's in the airline's terms and conditions. And on most occasions, they're going to say that your flight time is not guaranteed.
Now, if it's a significant change, then you can be entitled to a refund or an alternative option. But again, what is defined as a significant change is what's in the airline's terms and conditions. It's worthwhile contacting the airline to put forward why you think that it's a significant change, but sadly, the significance isn't defined in law.
Now, if you've been given a different flight - so you've got a different flight number - that effectively means that your previous flight has actually been cancelled. So in that case, you would be entitled to a refund or another flight or in some cases compensation on top, depending on when you were notified.
~ MSE Oli
Got tips or anecdotes to share, relevant to any of the above? Hop into the thread and add a comment. Happy MoneySaving holidays.
See our previous Ask An Expert events
Our back catalogue of Ask An Expert events spans several big topics: Energy, Deals & Shopping and Scams. Take a look.

Be aware though: the answers posted in these were correct at the time of the events but will not be updated. Always do your own research on top. In addition, remember that the Ask An Expert events do not constitute personal financial advice.
What other topics would you like to see explored in future events? Let us know by emailing forumteam@moneysavingexpert.com.