Free Texts
Send free messages from your mobile & PC
Get Our Free Money Tips Email!
For all the latest deals, guides and loopholes - join the 12m who get it. Don't miss out

Becca | Edited by Steve N
Updated 28 Apr 2014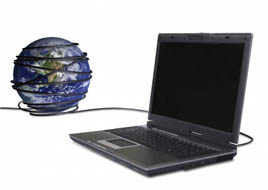 If you're a textaholic with no inclusive texts, there are hidden ways to send texts for less. Slash costs from your mobile to fractions of a penny or text the UK and abroad for free via the web.
For many texting is a serious chunk of their mobile bill. Text 20 times a day at 10p/text and it's over £700 a year - so cutting the cost means big savings.
In this guide
Top ways to text for free:
Which system suits you?
If you've inclusive texts with your mobile package, use these first. Do remember though, they're mis-described as "free" - you pay for them as part of your overall package. If you've got a contract or pay-as-you-go deal that doesn't include free texts, there are things you can do.
Ways to text for less
Or improve the way you currently text...
Free or cheap texts from your mobile
Texting is a bit of a con. Think about it. For a tiny cost, you can send and receive masses of high quality data including emails, videos, pictures and music through most modern phones' mobile internet. Yet to send just 160 characters via old-fashioned texting can cost 10p or more.
So the aim is simple...
Use your phone's mobile internet to send text messages, rather than its text facility, and the cost's tiny in comparison
Most handsets sold in the last few years offer some sort of mobile data functionality, letting you text at a fraction of the cost. As the network's texting mark-up is so high, and the data use so tiny, you stand to make considerable savings.
WARNING! Check your network's pricing if you're on PAYG
Because some mobile providers charge pay-as-you-go (PAYG) customers a flat fee for a day of web access, even if you send just a few kilobytes of data using mobile web (as you would with these texting services), you'll be charged for a day's usage.
Vodafone charges £1 per 25MB/day (up to 125MB, 4p per MB thereafter), while Orange charges 65p/MB, so, it's crucial to check with your network provider first. Check your balance before and after sending a text via data to see the real cost.
Use instant messenger apps
If you've got a smartphone, eg an iPhone or a Samsung, and the person you're texting does too, it's possible to message them for free using dedicated instant messenger (IM) apps. Some apps are free, some have a one-off cost - all need a small amount of data to run.
These apps are particularly good for texting friends or family in other countries, as you'll avoid hefty international SMS costs. Also, they usually work on a "push notification system", which means when you receive a new message you'll receive a notification, just like a text.
Here's our selection of the best, tried and tested IM apps.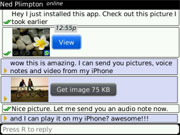 Most popular and easiest to use - download and message away
WhatsApp - for Apple, Android and Windows
Who can use it? The WhatsApp IM service works on iPhones, BlackBerrys, Nokias and phones with Android.
What can it do? Like Touch, you can message friends who have the app installed, regardless of which smartphone they own. It's now free to to use for all users (previously there was an annual 69p fee).
You don't need a user ID, password or PIN with WhatsApp; as soon as you've downloaded it, it will automatically search your address book for contacts with the app.
In addition to basic texting, WhatsApp users can send each other unlimited images, video and audio messages. You can see when your friends are typing a reply, as well as the last time they checked their messages.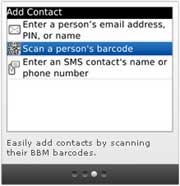 BlackBerry-to-BlackBerry chat made easy
Who can use it? If you've got a BlackBerry, iPhone, Android or Windows phone, you can use BlackBerry Messenger - or BBM as it's known to users. It's an instant messaging app which you can download for free, with a chat-style layout and unlimited characters.
What can it do? BlackBerrys come with the app pre-installed, but you may have to download updates as new versions become available. If you've not got a Blackberry, you'll need to download it..
Available on: BlackBerry, iPhone, Android, Windows.
Download link: BlackBerry Messenger
Cost: Free.
Features: Is already pre-installed, IM, group chat, send/receive picture and video files.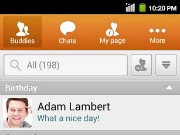 Free cross-platform instant messaging app from Samsung
ChatOn - available for Apple, Android and Windows
Who can use it? Launched by mobile giant Samsung, ChatOn is free to download. Although it's run by Samsung, it is a cross-platform app, and can be used on iPhones, Android phones, Windows mobiles and BlackBerrys.
What can it do? Because ChatOn is a cross-platform app, you can IM anyone who has the app, regardless of which mobile you or they are using.
User reviews say the interface is easy to navigate, and that the "animessages" (animated picture messages and drawings) and "anicons" (animated icons) make texting more fun.
You also have the option to leave a public message on your friend's profile, like writing on a Facebook wall.
Use mobile-web texting software
If you haven't got a smartphone but your mobile handset can download data by GPRS, and supports Java, it should be capable of using these text message services.
These programs are also designed to feel almost identical to normal texting, and some allow you to simply use the numbers in your mobile's address book. Better still, none of the sites we list carry advertising, and when you text all messages appear to come from your number, so friends can easily reply.
If you want to use this software, then to really keep your costs down, do note...
It's free if those you text have downloaded the software too, so get your friends involved. Otherwise, it's still only 2-4p a text.
The services below allow you to chat to people in the UK and overseas. Both FishText and Vyke deliver texts straight to your inbox, unlike instant messenger services such as WhatsApp which use their own dedicated inbox. Experiment with the services and choose the one your friends and family use, or the one that best suits you and your phone.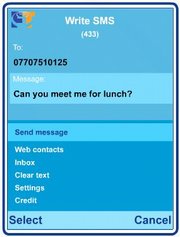 Cheapest option and it's free to try
Who can use it? Bizarrely-named bargain SMS company CardboardFish offers the cheapest option, in the form of FishText. It's available for all Java and data-capable handsets. Downloading it is free and online tutorials will guide you through the installation.
What can it do? You must always select the FishText icon instead of your usual "messages" one when you want to send a text. You'll also need to open it to see any texts from other Fish-Texters. Alternatively you can leave it running constantly in the background, checking for messages, but there will be a small data charge each time it does, and this will slow some phones down.
Download link: FishText
Cost per text: Free to other FishText mobiles, otherwise 2p (doesn't include data) in the UK.
Intro credit: 20p.
Min top-up: £5.
Can be used on: iPhones, iPod Touch, iPad, Android, BlackBerry and other Java-enabled phones.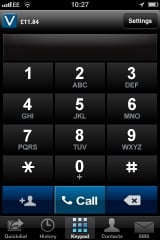 Send 10 free texts to anywhere in the world (plus cheap int'l calls)
Who can use it? The VykeMobile app is available for iPhone, Android, Blackberry and selected other handsets (check compatibility) and is free to download. You can send 10 free texts to any mobile, anywhere in the world, and then it's 3p per text.
You can also use it on your PC via your Vyke account, and UK-based users get free credit to start off but you need a credit balance of at least £5 to use it.
What can it do? Installation is easy: just go to the Vyke site, select your device and register an account. If there's anything you're unsure about, full instructions and support are provided on Vyke's site. You'll need to verify your number to make sure it displays when you send messages.
VykeMobile also allows very low cost international calls to any phone in the world straight from your mobile. There's a full list of rates on its website.
Download link: Vyke
Cost per text: 3p (doesn't include data). to any phone anywhere in the world.
Intro credit: Varies.
Min top-up: £5
Can be used on: A range of handsets and models and via your PC or the web - check on the Vyke website.
How much does it cost to "run" these apps?
The hidden cost of using services such as WhatsApp and FishText is the data cost of using your mobile internet - though this should be fairly small. That's because sending a text via the internet only uses a tiny amount of data and shouldn't cost more than a penny.
The best way to cut costs is to use free wi-fi - either at home or at a free wireless hotspot (Free Hotspot, Hotspot Locations and Jiwire will tell you where to locate free wi-fi hot spots).
If you are using your phone's data plan (3G or 4G), and you have a data allowance included, then you won't be charged by your network provider to send or receive texts - unless you've already used up your entire data allowance for the month.
If you don't have a data allowance included in your plan, then you'll be charged. However, these kind of services use an incredibly small amount of data to send and receive texts. FishText for example costs around 0.003p per message, based on the standard £3/MB providers charge for data. Using a service such WhatsApp will cost slightly more for the "push notifications" - 4,000 push notifications (or texts) would cost around £3 if you don't have inclusive data.
The cost of sending 200 texts/month
Pay-as-you-go
Contract
Typical network cost(1)
£24
£20
Vyke Pro(2)
£6
£6
FishText(3)
£4
£4
(1) For sake of comparison, this excludes top-up offers/bolt-ons. Standard rate outside allowances, 12p pay-as-you-go, 10p contract. (2) This does not include the data cost of keeping Vyke switched on. (3) This does not include the data cost of keeping FishText switched on. Correct at 28 Apr 2014.
Can I really save on texts?
Do it the right way and, depending on how much you text, it's possible to make jaw-dropping savings. Here's some feedback from MoneySavers:
I swear by WhatsApp - though I can send texts within my unlimited bundle, MMS are extra and at 40p a pop, I found my bill was mounting up. A friend just moved to the US so I can message her without it costing me too.

- Gadget_Girl
I've used FishText.com for texting New Zealand and it works great, and only costs 1.3p per message. There are other services out there but I've found FishText to be the cheapest.

- Wazzo
Free texts from the web
Many websites allow you to text mobiles for free. So if you're near a PC, don't pick up the phone, just type it into the computer.
The top free text websites
Provider
No. texts offered
Have to register?
Int'l texts
Exclusions
Other info
Orange
30/month
Yes
No
Orange customers only
Send via Orange website1
cbfsms.com
Unlimited
No
No
UK mobiles only
Sends from an unknown number, tell recipent to reply to your mobile. 137 character limit.2
1 To send messages, log in, click on "communicate" and click "send a text message".
2 To send messages, log in and click on "send text messages" on the left hand side of the screen.
Will I receive spam?
MSE has read the terms and conditions of all of the free texting websites listed in this guide to ensure they will not spam either you or the recipent of your text. If you do receive spam or marketing calls/messages, please report the company in the forum discussion.
Free international texts
Sign up to SendSMSNow and you can send free unlimited international texts to some countries including the USA, Canada, Poland and India; plus replies can be received to your own online inbox. It's a great cheap way to talk to people abroad.
Tips for texting from the internet
Remember, text via the internet and the message won't appear to be from your phone, so always sign your name to let people know who sent it. Include your phone number too, to make it easier for them to reply.
If you're a T-Mobile customer, you can send texts online from anywhere in the world for the price of a standard message. So, if you've got unlimited texts, it won't cost you a penny to make a text while abroad. Just register and log into My T-Mobile to send a text.
Get a texting Sim card
If your current contract or pay-as-you-go mobile is expensive for texting, then simply get a special Sim card which is cheap for texting and use that instead.
Get a pay-as-you-go Freedom Freebie Sim card from Vodafone, for example, and topping up £10/month will give you unlimited free texts, 150 mins and 250MB data - make 72 texts at 14p/text over 30 days and this will pay for itself.
Find the cheapest texts
If you text more than you talk (or you know someone who does), consider a cheap Sim-only deal with unlimited texts. If texting is all you do then you won't need a smartphone or gigabytes of mobile data - so get a Sim-only deal from as little as £5/month. Read our Cheap Mobiles guide for a few tips.
Try the networks' websites and see who's offering what, and remember to include cheapie providers Giffgaff*, Tesco Mobile*, Ikea Mobile and Asda Mobile* in your rounds, as they have low standard text rates to start with.
Cheap deals are usually posted by MoneySavers in the forum's Mobiles section. Often providers give free texts for topping up by a certain amount - eg top up with £5 and get 5,000 free texts.
You may need to unlock your handset
One tiny fly in the ointment is that when you put the Sim card in your phone it may not work. That's because some mobile networks lock handsets so only their own Sim cards can be used in the phone.
If your Sim card doesn't work, there may be an easy, free and legal way to unlock your handset - see the Mobile Unlocking guide for more.
Get Our Free Money Tips Email!
For all the latest deals, guides and loopholes - join the 12m who get it. Don't miss out