We may be stuck indoors for the time being but that doesn't mean we can't broaden our horizons beyond our living room walls, because let's face it, there's only so many thousand-piece jigsaws you can do, and Netflix series you can watch. While we aren't able to physically travel the globe at the moment, there are ways to do it virtually – and for free.
Recent Blogs
12 January 2021

15 December 2020

If you're shopping online for gifts, the deadline for ordering to get 'em in time for Christmas may be sooner than you think. Get it wrong and instead of presents under the tree, they could be held hostage at a courier firm's out-of-town depot… To help avoid this, retailers now give their own final cut-off dates for orders you want...

24 November 2020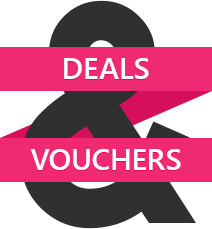 Visit our Deals & Vouchers section to ensure you don't miss out on the best deals.
Read more
»