If you were one of the 'millennials' who missed out on a 26-30 Railcard, then there's a fruity way that you can still get a third off rail fares on Virgin Trains until Tuesday. Earlier this week, an initial 10,000 26-30 Railcards were offered as part of a nationwide trial and sold out within 12 hours. As...
Recent Blogs
19 June 2018

Supermarkets try all sorts of tactics to make us spend more, and a trick of the eye means you could be missing out on the best value items every time you go shopping. It's all about where products are positioned on the shelves, with stores tending to place more expensive items at average eye-level, hoping we'll grab...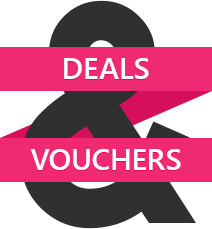 Visit our Deals & Vouchers section to ensure you don't miss out on the best deals.
Read more
»